Economy
2022-December-21  14:11
Iranian Minister: Oil Production Hits 3mln bpd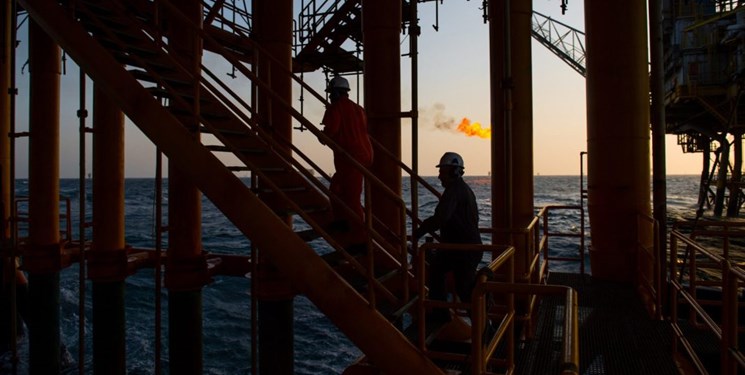 TEHRAN (FNA)- Iranian Oil Minister Javad Owji said on Wednesday that the country's oil output has reached nearly 3 million barrels per day (bpd).
Speaking to reporters on the sidelines of a Cabinet session in Tehran, Owji stated Iran's capacity for producing light crude oil had increased by 200,000 bpd, allowing the country to boost its total output to around 3 million bpd.
He also noted the Petroleum Ministry is pursuing projects to improve the quality of fuel produced in the country's refineries.
The minister added one such project had come on line in Isfahan Refinery in central Iran with some 15 million liters per day in Euro 5 diesel fuel production capacity.
"Two other fuel production units with Euro 5 standard will soon be launched in refineries in Abadan in Southwest and in Tabriz in Northwest Iran," he continued.  
Iran has repeatedly announced it is selling its crude oil despite US sanctions and the revenues are returned to the country.
President: Iran's Oil Exports Near Pre-Sanctions Erahttps://t.co/byGCE9AdST pic.twitter.com/0zV8Rq3xo2

— Fars News Agency (@EnglishFars) October 30, 2022
Back in July, the Iranian Oil Ministry announced the country's increased crude sales and prices last year helped the government cut the budget deficit and manage fluctuations in the foreign exchange market despite the US sanctions.
"Thanks to years of experience and expertise and also unique logistic potentials, Iran is present in traditional markets and meets the needs of its old customers, and at the same time is capable of being present in any geographic region of the global oil market," the ministry said.
"Moreover, the increase in oil and condensate sales, along with the price hike in the last few months, has cut the heavy budget deficit of the (Iranian fiscal) year 2022-2023 and has given the government the leverage to manage the fluctuation in the foreign exchange market," it added.
"Iran's oil marketing strategy in the recent period has been active marketing. During this period, in addition to maintaining its share in the old markets, Iran has entered (new) markets that were previously unthinkable under the intensified restrictions," the oil ministry clarified.