Politics
2023-January-5  15:47
President: Iran's Space Achievements Prove Failure of US Sanctions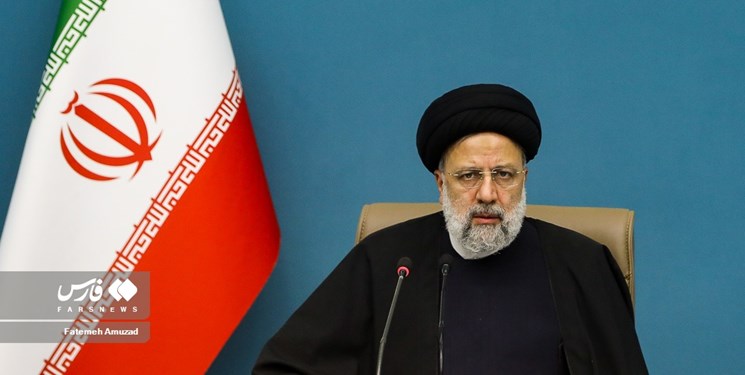 TEHRAN (FNA)- Iranian President Seyed Ebrahim Rayeesi hailed the country's astonishing progress in the space industry, and said that the advancements in this field have demonstrated the failure of the US sanctions and plots to isolate Tehran.
President Rayeesi made the remarks in an address to the second meeting of the country's Supreme Space Council in the capital Tehran on Wednesday.
Regarding the achievements made in the space industry, the president noted that Iran was one of the few countries that achieved the technology of launching spacecraft.
"Further progress by the country in the field of placing satellites into the Earth's orbit would neutralize the enemies' plots in the area of broadcasting anti-Iranian television and satellite channels," he added.
Iran's president also pointed to the enemy's efforts to portray Iran's space achievements as limited to military purposes. He added the space industry is among the country's assets and also among the propelling industries, whose advancement alongside other industries and sciences, would contribute to the enhancement of the country's overall strength.
Elsewhere in his remarks, he noted that "space sciences and industries are, today, one of the world's booming economic and commercial arenas", expressing the necessity of "commercialization of this science and industry".
Iran has taken giant strides in the field of science of technology in recent years, despite US sanctions.
Iran launched its first satellite Omid (Hope) in 2009 and its Rasad (Observation) satellite was sent into orbit in 2011. In 2012, Iran successfully put its third domestically-made satellite, Navid (Good News), into orbit.
In April 2020, the country announced the successful launch of its first military satellite into orbit. In March 2022, it blasted its second military satellite into space. In August 2022, Iran launched Khayyam, a high-resolution imaging satellite, into orbit.
In early June, the Iranian Space Agency (ISA) announced that work was underway to prepare seven more satellites for launch into the orbit.