Society_Culture
2023-January-5  15:55
Iran to Orbit "Martyr Soleimani" Satellite Constellation in Near Future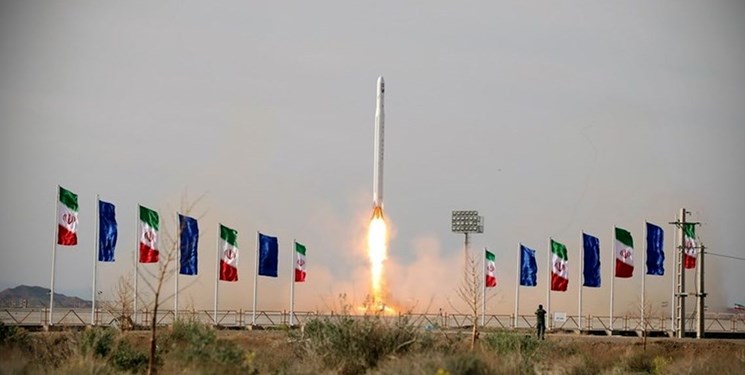 TEHRAN (FNA)- Iranian Space Agency (ISA) Spokesman Hossein Salarieh announced Tehran's determination to build and orbit the Martyr Soleimani satellite constellation with the participation of knowledge-based firms, noting that the new satellites will be sent to high altitudes in the near future.
The Iranian Space Agency has named one of the country's most important space projects after the name of Lieutenant General Qassem Soleimani in order to honor the anti-terror hero, Dalirian tweeted.
"The Iranian Space Agency plans to implement the Martyr Soleimani project with the participation of knowledge-based companies," he declared.
He also called on knowledge-based companies, that are experts in designing and manufacturing satellites and ground equipment, to participate in the implementation of this project.
Martyr Soleimani Satellite constellation will become a basic infrastructure for the country in the future, the spokesperson stated.
A satellite constellation is a group of artificial satellites working together as a system. 
"Providing Internet of Things service for the Iranian people is one of the most important missions of the Martyr Soleimani Satellite constellation," according to the official.
"The Internet of Things is used in various fields such as smart farming, transportation, monitoring of power transmission lines, environmental issues, as well as monitoring leakage of oil and gas pipelines," he continued.
During the second meeting of the country's Supreme Space Council in the capital Tehran, Head of Iran's Space Organization Hassan Salarieh announced the approval of the country's strategic 10-Year Space Program by the Supreme Space Council.
In line with the program's scope, the Islamic Republic plans to become the regional epicenter of development of space technologies, and provider of space launch services.
The Iranian program also aims to devise and implement space missions in line with its goal of helping civilian, business, and executive organizations benefit from the world's state-of-the-art technologies.
Iran has taken giant strides in the field of science of technology in recent years, despite US sanctions.
Iranian President Seyed Ebrahim Rayeesi has stressed continued efforts to further advance space technology.
"The obtainment of this technology is among the manifestations of national might, which was made possible with the efforts of the Armed Forces - specially the Islamic Revolution Guards Corps (IRGC) and the Communications Ministry - and which must continue with greater force," he noted in mid-March.
President Rayeesi has underlined that the new achievements in the aerospace industries will be unveiled in the future. He underscored the government's serious determination to advance space technology.