Politics
2023-January-6  18:41
Iran, Qatar Ink Monetary, Banking Pact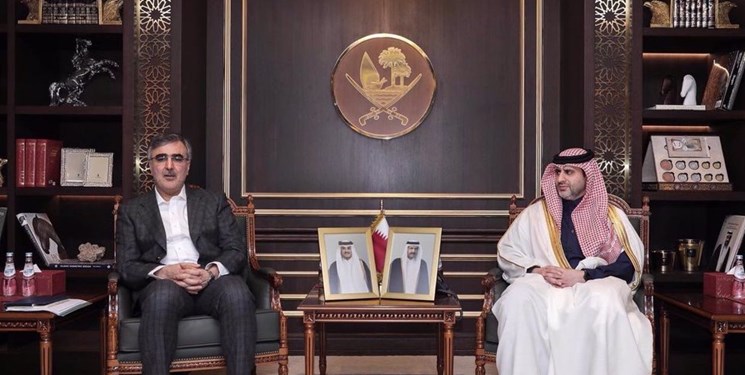 TEHRAN (FNA)- Iranian and Qatari chief bankers in a meeting in Qatar's capital signed a monetary pact to facilitate bilateral banking relations.
The Central Bank of Iran (CBI) said in a Thursday statement that its newly-appointed governor Mohammad Reza Farzin has travelled to Qatar at the head of a high-ranking delegation of baking and diplomatic officials to meet senior authorities in the Arab country.
The CBI said Farzin had met with Governor of Qatar Central Bank Sheikh Bandar bin Mohammed bin Saoud Al-Thani to discuss plans by Iran and Qatar to sign a key monetary agreement.
Farzin told Sheikh Bandar during their meeting that Iran and Qatar are on track to meet targets set in bilateral relations, adding, however, that signing of a bilateral monetary agreement and engaging in other multi-lateral pacts would help the two countries further boost their ties.
Sheikh Bandar also said in the meeting that Qatar views better banking relations with Iran as a top priority in its policies and decision-making, adding that cooperation between top banks of the two countries would definitely benefit both nations.
Iran and Qatar have sought to expand their political and economic relations since 2017 when Qatar came under an economic blockade by a regional block of countries led by Saudi Arabia.
Relations between the two countries deepened further in the run up and during the 2022 World Cup in Qatar as Iran provided support and assistance to Doha's efforts to organize the prestigious international tournament.