Politics
2023-January-19  16:20
Iran: Designation of IRGC Shows Mental, Political Weakness of West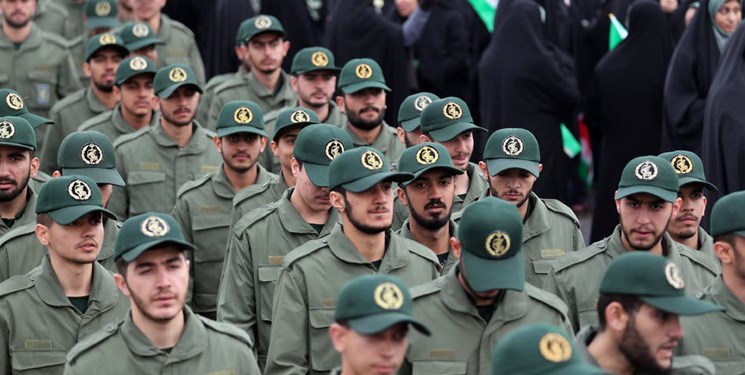 TEHRAN (FNA)- Iranian Interior Minister Ahmad Vahidi lashed out at the European Union for its move to brand the Islamic Revolution Guards Corps (IRGC) as a "terrorist organization", saying the move attests to the mental and political weakness of its architects.
"There is no room for concern about the plan, and the IRGC will strongly press ahead with its path," Vahidi told reporters on Wednesday.
He underlined that the decision by a number of Western governments to blacklist the elite force as a terrorist organization contravenes the international regulations, and is a testimony to the mental, moral and political weakness of its engineers.
"All residents of the [West Asia] region consider themselves indebted to the efforts of the IRGC and late Lieutenant General [Qassem] Soleimani," the minister underscored.
"They wishfully think they can undermine the IRGC, which has a place in the hearts of the public and serves the nation," Vahidi added, praising it as the most important and effective force in the fight against terrorism.
The interior minister also paid tribute to Gen. Soleimani, who was assassinated in a US drone strike near Baghdad airport three years ago, stating that the IRGC takes great pride in the achievements of the icon, who was the chief commander of the its Quds Force.
Vahidi stressed that that IRGC has been involved in the fight against terror more than any other military force, noting that the entity is threatened by the sponsors of terrorism, above all the occupying Israeli regime and the United States.
On Wednesday, the European Parliament's members backed an amendment added to an annual foreign policy report, calling for "the EU and its member states to include the IRGC in the EU's terror list". The step was passed by a vote of 598 in favor and nine against, with 31 abstentions.
The amendment will urge Brussels to blacklist the IRGC military force, the volunteer Basij force, and the IRGC's Quds Force.
Iranian officials have recently warned the EU that its plan to blacklist the IRGC as a "terrorist organization" may have unbearable consequences and ruin any chance of negotiations.
They cautioned the European governments against falling into the trap of a plot hatched by the US and Israel, calling on the EU to maintain its independence from the US.