Politics
2023-January-19  16:27
MP: Iranian Parliament Seeking to Declare EU's Armed Forces as Terrorist Organization in Tit-for-Tat Step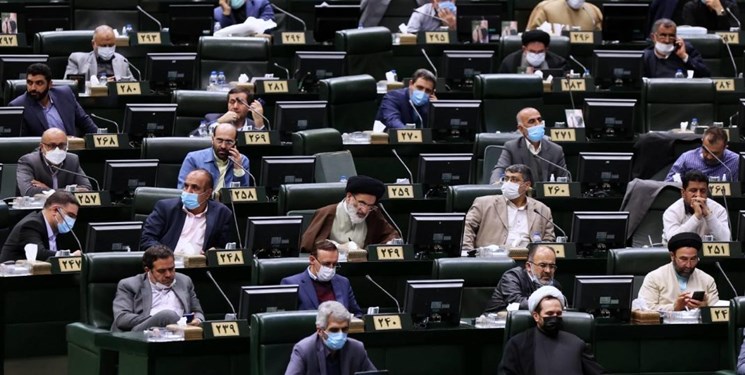 TEHRAN (FNA)- Iranian lawmakers have introduced a double-urgency bill to brand the armed forces of the European states as terrorist groups after the European Parliament called for the EU to list the Islamic Revolution Guards Corp (IRGC) as a foreign terrorist entity, a legislator said.
Iranian lawmaker Mohammad Khodabakhshi stated on Thursday the parliament is going to put a double-urgent bill to vote as part of a response to the EU's potential move to blacklist the IRGC as a terrorist organization.
He added the legislation would call for blacklisting the armed forces of the EU as terrorist.
The bill describes the IRGC as a pillar of the Iranian ruling establishment and says if it is blacklisted by the bloc, Iran will blacklist the EU armed forces in West Asia, in which case any cooperation with them will be treated as complicity in act of terrorism.
The legislation obliges Iran's intelligence community to provide a list of the commanders of the EU's armed forces for prosecution by the Iranian Judiciary.
The bill requires the Iranian foreign ministry to use all its legal and political capacities to push the EU's forces from the region.
Any country abiding by the bloc's blacklisting of the IRGC will be subject to a response in kind, according to the legislation.
The Iranian government will be obliged, under the legislation, to protect all legal and real persons affiliated with the IRGC against any harm or damage.
On Wednesday, the European Parliament's members backed an amendment added to an annual foreign policy report, calling for "the EU and its member states to include the IRGC in the EU's terror list". The step was passed by a vote of 598 in favor and nine against, with 31 abstentions.
The amendment will urge Brussels to blacklist the IRGC military force, the volunteer Basij force, and the IRGC's Quds Force.
Tehran has repeatedly announced that the IRGC is an official state body which has had and will continue to have an important and key role in ensuring the security of Iran and the region.
Iranian officials have recently warned the EU that its plan to blacklist the IRGC as a "terrorist organization" may have unbearable consequences and ruin any chance of negotiations.
They cautioned the European governments against falling into the trap of a plot hatched by the US and Israel, calling on the EU to maintain its independence from the US.