Politics
2023-January-19  16:48
Iran's Top Military Body Warns EU of Regional, Global Insecurity in Case of Labeling IRGC as FTO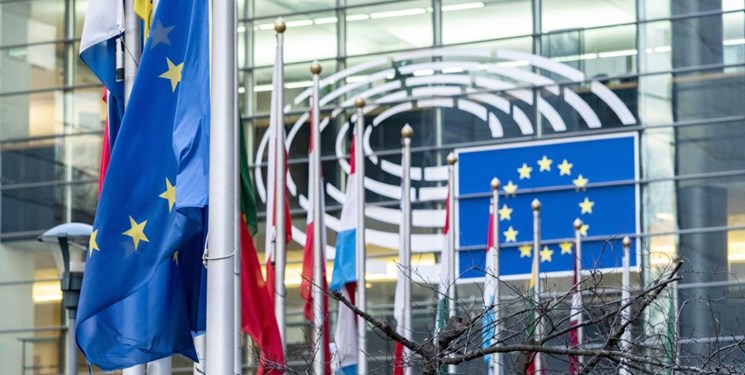 TEHRAN (FNA)- The General Staff of the Iranian Armed Forces strongly condemned the European Parliament's move to blacklist the Islamic Revolution Guard Corps (IRGC) as a terrorist organization, warning the EU of the dire consequences of the hostile action for regional and global stability.
In a statement on Thursday, the General Staff of the Iranian Armed Forces has sharply condemned the European Parliament's "desperate" call for the EU and its member states to place the IRGC on the bloc's "terror" list, warning about the consequences of such a move for regional and global peace.
The General Staff said the unwise call by the European Parliament is in contravention with all international regulations.
"In addition to being unprecedented in international rules and regulations, the recent move by the European Parliament will affect regional and global security, stability, tranquility and peace, and the European Parliament must be careful about its consequences," the statement read.
The statement praised the IRGC as a "strong and popular" institution and highlighted the significant role of the elite military force in fighting terrorism in the region.
Had it not been for the IRGC's great efforts in the resistance front, under the command of Iran's martyred Lieutenant General Qassem Soleimani, the European countries could have now been under the control of the Daesh (ISIL or ISIS) terrorist group, it added.
It emphasized that Iran's Armed Forces, particularly the IRGC, would never give up on their role of safeguarding security, national interests and lofty ideals of the Islamic Revolution as well as on continuous confrontations with the terrorists nurtured by the US, the UK and the Israeli regime.
"The hostile governments will understand soon that they have made a mistake in their calculations once again," the statement said.
The measure taken European Parliament's measure, which is following in the footsteps of the US and the fake Israeli regime, showed its unlawful "dual and counter-security approaches" to the world.
On Wednesday, the European Parliament's members backed an amendment added to an annual foreign policy report, calling for "the EU and its member states to include the IRGC in the EU's terror list". The step was passed by a vote of 598 in favor and nine against, with 31 abstentions.
The amendment will urge Brussels to blacklist the IRGC military force, the volunteer Basij force, and the IRGC's Quds Force.
Tehran has repeatedly announced that the IRGC is an official state body which has had and will continue to have an important and key role in ensuring the security of Iran and the region.
Iranian officials have recently warned the EU that its plan to blacklist the IRGC as a "terrorist organization" may have unbearable consequences and ruin any chance of negotiations.
They cautioned the European governments against falling into the trap of a plot hatched by the US and Israel, calling on the EU to maintain its independence from the US.