World
2023-January-20  16:28
1 in 5 Americans Say US Health Care Is in 'A State of Crisis'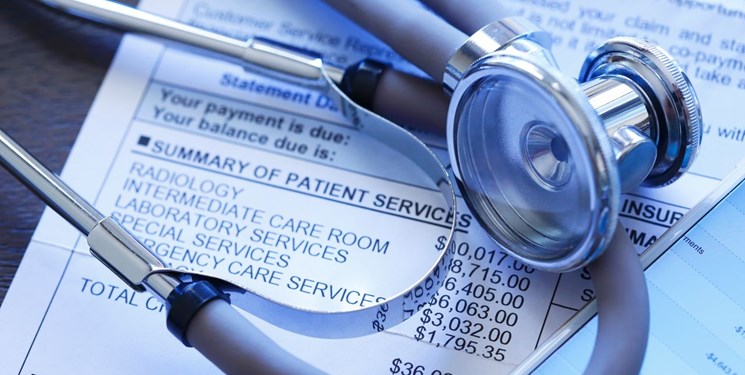 TEHRAN (FNA)- New poll found most Americans rate health care quality across the country as either 'fair' or 'poor' for the first time in 20 years, driven by politics, high prices and more limited access to abortion
Americans don't feel so good about health care in this country, The Morning Star reported.
A new Gallup poll finds that, for the first time in 20 years, the percentage of US adults rating the nation's health care as "just fair" or "poor" now outnumbers those who consider it to be "excellent" or "good".
What's more, 20% said that the US health care system is in a "state of crisis", which is the highest that measure has been in more than a decade.
Gallup polled more than 1,000 adults by phone across all 50 states between November 9 and December 2, 2022 as part of its annual "Health and Healthcare" survey. Just 48% rated the quality of health care in this country as "excellent" or "good", while for the first time in the survey's history, a slight majority of 52% were critical of the quality of care, with 31% ranking it as "only fair" and 21% -- a new high -- calling it "poor".
The overall excellent/good rating is just two percentage points lower than it was in 2021, but it's well below the 62% high point that was recorded twice in the early 2010s, and it lags well behind the average 55% that the poll has recorded year over year since 2001.
Republicans souring on the state of the nation's health care was one key driver of growing pessimism, according to Gallup. While Democrats' positive feelings toward the quality of health care in this country have held steady at a low 44% for years now, Republicans have historically held the state of US health care in higher esteem when GOP presidents were in power.
In fact, 69% of Republicans rated health care quality as excellent or good in 2020, when former President Donald Trump was in office (and in the midst of the COVID-19 pandemic, to boot) while 75% of Republicans were favorable toward the country's health care in 2019. But that share has slipped to just 56% of Republicans rating health care quality positively today, under President Joe Biden.
Younger Americans also expressed greater dissatisfaction toward the state of the nation's health care compared to other generations. Only 34% of Americans ages 18 to 34 rated the quality of health care in the country as "excellent" or "good", compared with 42% of those ages 35 to 54. And a whopping 62% of people ages 55 and up viewed health care in the US as good or excellent. The Gallup report suggested that changes to health care that have taken place during the COVID-19 pandemic, and the restricted access to abortion and birth control since the Supreme Court overturned Roe v. Wade last summer, could be driving the subpar perceptions among younger adults.
What's more, the cost of health care in the US remains a pain point for many, with 76% of adults saying they are dissatisfied with the cost of medical care in the new poll, compared with 24% who said they are satisfied. And these costs are only getting higher. Prices for medical services have climbed by about 4.1% in the past year, according to the Bureau of Labor Statistics.
Another recent Gallup poll found that a record share of US adults said they or a family member delayed medical care last year due to high medical costs.
"In 2022, Americans with an annual household income under $40,000 were nearly twice as likely as those with an income of $100,000 or more to say someone in their family delayed medical care for a serious condition (34% vs. 18%, respectively)," the report said.
Indeed, about half of US adults say they have difficulty affording health care costs, according to the Kaiser Family Foundation, and about four in 10 have delayed or gone without medical care in the last year due to cost, with dental services being the most common care that adults report putting off.
But it's interesting to note that overall, most Americans (66%) are more likely to view their own personal health care and coverage more favorably than how they perceive the quality of health care across the nation as a whole, per the new Gallup data. Yet even their own health care quality ratings are not what they once were; positive ratings of one's own coverage are down five points from 2021.