Politics
2023-January-23  14:38
Iranian Parliament Warns Europe against Repercussions of Anti-IRGC Move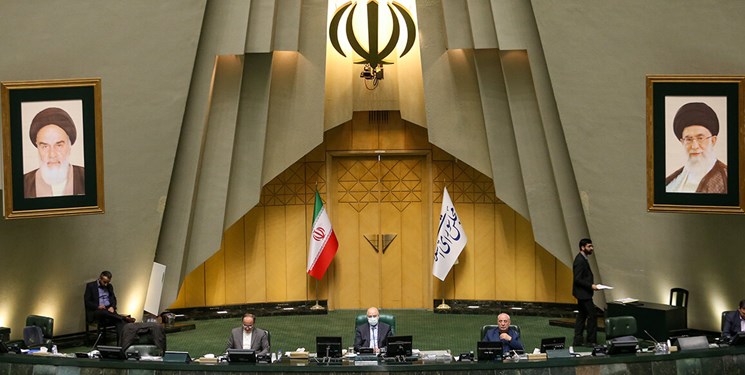 TEHRAN (FNA)- Iranian lawmakers described the European Parliament's blacklisting of the Islamic Revolution Guards Corps (IRGC) an "ignorant move" which would bring about repercussions for the Europeans.
The Iranian parliament issued a statement on Sunday, noting that the European Parliament embarked on an unwise act on January 19, when the parliament backed rioters and anti-Iran elements, urging the Council of Europe to impose sanctions on the Iranian authorities and blacklist the IRGC as a "terrorist group".
The Iranian lawmakers underlined that the European Parliament's decision is based on wrong data and biased judgments under the influence of political motivations and Iranophobic sentiments.
It is clear that the opponents have failed to implement their project of destabilizing the Islamic country; so, they resort to these unfounded measures in order to put pressure on Iran through the use of media and political tools, the statement noted.
The Iranian legislators also cautioned that the violation of international laws in the resolution of the European Parliament indicates that the European entity is under the influence of anti-Iran elements, which will add to the resentment of the Iranian nation towards the fake supporters of diplomacy and ethics.
The Iranian parliament will pursue legislative measures in response to the ignorant move, the statement said, adding that the advocators of the illegal act would face the negative repercussion and that it is noteworthy the popularity of the Islamic establishment is very strong and the pressures will not bear fruit for the opponents.
On Wednesday, the European Parliament's members backed an amendment added to an annual foreign policy report, calling for "the EU and its member states to include the IRGC in the EU's terror list". The step was passed by a vote of 598 in favor and nine against, with 31 abstentions.
The amendment will urge Brussels to blacklist the IRGC military force, the volunteer Basij force, and the IRGC's Quds Force.
Tehran has repeatedly announced that the IRGC is an official state body which has had and will continue to have an important and key role in ensuring the security of Iran and the region.
Iranian officials have warned the EU that its plan to blacklist the IRGC as a "terrorist organization" may have unbearable consequences, urging Europe to avoid repeating the past mistakes.
They cautioned the European governments against falling into the trap of a plot hatched by the US and Israel, calling on the EU to maintain its independence from the US.
Tehran stresses the European states enjoy safety because of the elite forces' efforts in the fight against terror groups in the region.
The move has been strongly condemned by Iranian officials, commanders and the Armed Forces.
In April 2019, the Iranian parliament passed a law designating American forces in West Asia, known as the United States Central Command (CENTCOM), as a terrorist organization. The move was made in response to the US blacklisting of the IRGC.