World
2023-January-25  16:20
Berlin Airport Cancels All Flights Due to One-Day Strike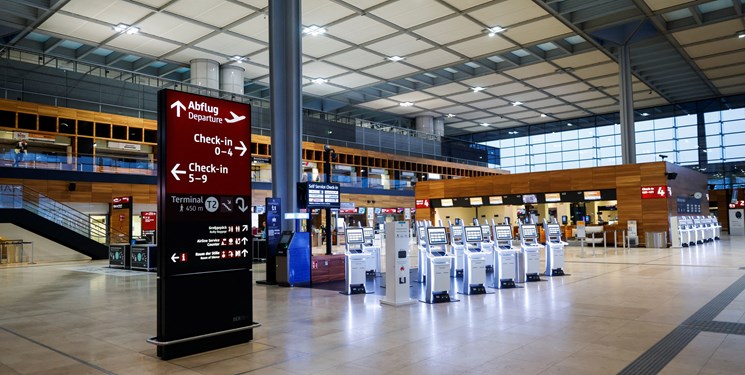 TEHRAN (FNA)- All passenger flights in or out of Berlin's airport on Wednesday have been cancelled or rescheduled due to a planned daylong labour strike.
About 35,000 passengers had originally been scheduled to pass through the Berlin-Brandenburg Airport on roughly 300 flights on Wednesday. Airlines have postponed some flights to Thursday and diverted several flights to airports in Dresden and Leipzig. Other passengers have been rebooked on trains, DPA news agency reported.
The strike is scheduled to begin at 3:30 am (0230 GMT) on Wednesday and last throughout the day.
Trade Union Verdi called on airport workers, security staff and ground handlers to all walk off the job. The work stoppage is expected to affect the airport fire brigade, refuelling operations, baggage handling and passenger check-in counters.
The union is demanding wage increases of €500 (about $540) per month for the employees of the airport company and the ground handling services over a 12-month collective bargaining contract. Employers have pushed for a much longer contract in negotiations.
Verdi has called on striking workers to picket outside the airport's main terminal beginning at 8 am, with a rally planned for 10 am. Verdi said it expects as many as 1,500 participants.
The last time labour unrest in Germany cancelled so many flights came during a major nationwide strike in April 2018. Hundreds of flights across the country were cancelled after tens of thousands of municipal and federal government workers walked off the job.
That strike also affected public transportation, daycare centres, health clinics, government administrative offices and public swimming pools in many parts of Germany.