Politics
2023-January-26  13:29
Iran Adds More EU, British Individuals, Entities to Sanction List over Terror Support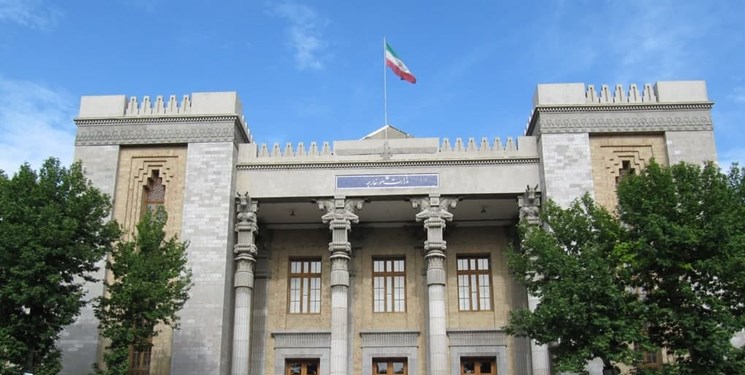 TEHRAN (FNA)- The Iranian Foreign Ministry imposed a fresh round of sanctions on dozens of EU and British officials and organizations due to their support for terrorism, meddling in Iran's internal affairs and fomenting violence and unrest inside the country.
Iran on Wednesday announced sanctions against 34 individuals and entities from the European Union and the United Kingdom, days after Brussels and London imposed a fresh round of sanctions targeting Iranian officials and organizations.
The ministry said the individuals and entities were designated because of "supporting terrorism and terrorist groups, instigating and encouragement to terrorist acts and violence against Iranian people, interference in domestic affairs of the Islamic Republic of Iran, inciting violence and unrest in Iran, dissemination of false information about Iran and participation in the escalation of cruel sanctions against Iranian people as an economic terrorism".
Among the 22 EU individuals and three entities who face the travel ban and asset freeze include the Paris mayor Anne Hidalgo, the publishing manager of Charlie Hebdo magazine Laurent Sourisseau, notorious journalist Bernard-Henri Levy, as well as Danish far-right politician Rasmus Paludan. 
The foreign ministry also announced sanctions against a British entity and eight individuals, including the attorney general for England and Wales Victoria Prentis, former head of MI6 spy agency Richard Dearlove, and head of the British Army Patrick Sanders. 
Tehran slammed London and Brussels for supporting, facilitating, and failing to counter the destructive acts of the sanctioned individuals and entities, noting that such measures are in contravention of international obligations regarding the fight against terrorism.
The EU and UK sanctions, read the statement, are "obvious violation of fundamental principles of international law set forth in the United Nations charter".
The announcement came days after the EU, the US and the UK announced sanctions on dozens of Iranian officials and organizations over alleged human rights violations.
Protests erupted in several cities across Iran over the death of Mahsa Amini who fainted at a police station in mid-September and days later was pronounced dead at a hospital. The demonstrations soon turned violent.
Iranian officials blame Western countries for orchestrating the riots to destabilize the country.
The unrest has claimed the lives of dozens of people and security forces, while also allowing acts of terror and sabotage across the country. Iran's Interior Ministry has confirmed the enemy waged a hybrid war against the country to weaken national solidarity and hinder the country's progress, stressing that some 200 people lost their lives in the riots sparked by separatist and terrorist groups.
The US, the UK and the EU have imposed a slew of sanctions against Iranian individuals and legal entities since the September death in police custody of an Iranian woman. Iran has returned the adversarial measures and meddlesome statements with sanctions against European, American and British officials and institutions.