Politics
2023-January-27  23:03
People Across Iran Protest Desecration of Holy Qur'an in Europe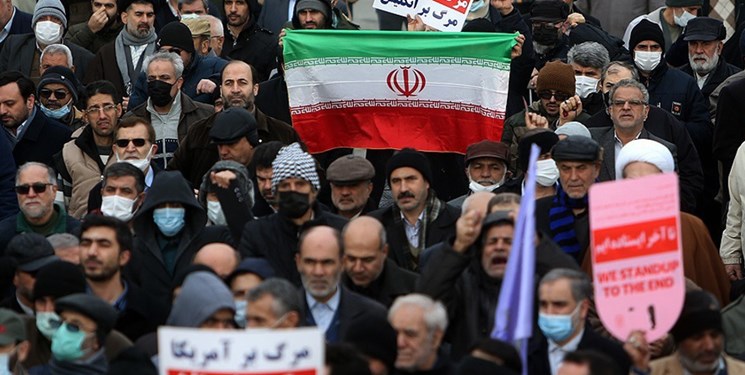 TEHRAN (FNA)- Hundreds of thousands of Iranian people poured to the streets in the Iranian capital, Tehran, and other cities to protest against the desecration of the Holy Qur'an in Europe.
After the Friday prayers, worshipers gathered across Iran, marched in rallies, and chanted slogans, condemning the insult to the divine book.
The protesters expressed their anger towards the insult which European governments justify under the cloak of the freedom of speech but do not brook any questioning of the Holocaust, for example. 
They said the heinous incident is an act of incitement and a serious provocation to the feelings of more than two billion Muslims worldwide. They called on European authorities to put an end to hostilities toward Islam.
On Monday, a Dutch politician tore apart a copy of the Holy Qur'an in the city of The Hague. It followed an incident in Sweden where a politician burned a copy of the Qur'an outside the Turkish embassy.
The politician committed the scandalous act after receiving permission from Swedish authorities who provided police guards to ensure nobody prevented it. 
The outrageous acts have drawn strong condemnation from Muslims, with many states such as Iran, Pakistan, Turkey and the United Arab Emirates denouncing the provocative and Islamophobic move.
Supreme Leader of the Islamic Revolution Ayatollah Seyyed Ali Khamenei has said the sacrilegious act shows that the arrogant powers' attacks are aimed at Islam itself.
Anti-Muslim sentiments have been on the rise across Europe in recent years in the wake of terrorist attacks in the continent. The attacks were carried out by the Daesh sympathizers or the Takfiri terror group's members who had returned home following their defeat in Iraq and Syria.
Muslim leaders in Europe and around the world have reiterated their unequivocal condemnation of the terrorist attacks.