Politics
2023-January-28  15:06
Top Commander: Iranian Navy Manufacturing Maritime Combat Helicopters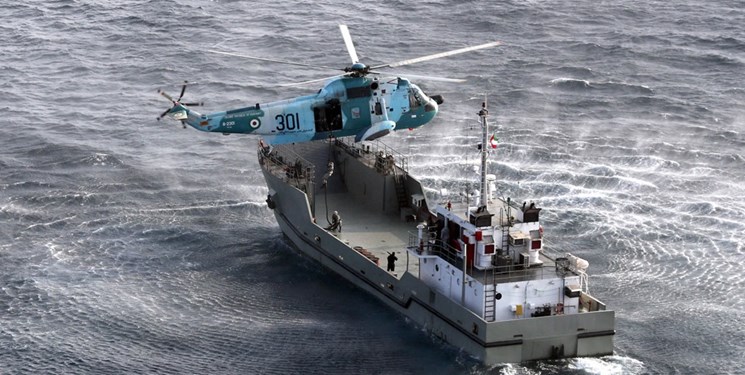 TEHRAN (FNA)- Commander of the Iranian Navy Rear Admiral Shahram Irani lauded the Iranian Army Navy for its strategic role in maintaining stability and security in the country's waters, and declared that his forces have produced a number of maritime combat helicopters to be unveiled future.
Referring to the significant importance of the country's maritime capacities, Rear Admiral Irani told MNA that the sea can be the centrepiece of the country's development.
"Using the sea capacities is a geopolitical advantage for Iran," he stated.
"The countries that do not have this capacity are experiencing geopolitical suffocation," the senior commander added.
The military official declared that the Iranian Navy has built maritime combat helicopters which will be showcased at the appropriate time.
Referring to the establishment of the International Maritime Security Center in Konarak in Sistan and Baluchestan Province, Rear Admiral Irani noted that "any movement at the sea can be monitored in this center" and if a vessel is in an emergency, its information is quickly monitored in the center and the help would be sent quickly.
Pointing to the country's capabilities in the surface and subsurface equipment field, he noted that they are trying to increase their tonnage capacity in surface area, while projects are moving forward in the subsurface area.
Tehran has repeatedly assured other countries that its military might poses no threat to them, insisting that its defense doctrine is entirely based on deterrence.
In recent years, Iran's Navy has increased its presence in international waters to protect naval routes and provide security for merchant vessels and tankers. In line with international efforts against piracy, the Iranian Navy has been conducting patrols in the Gulf of Aden and the Indian Ocean, safeguarding merchant containers and oil ships owned or leased by Iran or other countries.
The naval forces have in recent years managed to thwart several pirate attacks on both Iranian and foreign oil tankers and trade vessels
The Iranian naval forces succeeded in escorting more than 10,000 commercial ships to ensure their safe passage during the eight years of the Sacred Defense (1980-88). And over the past 12 years, the forces have thwarted hundreds of pirate attacks.