Politics
2023-January-28  15:13
Iranian Navy Deploys in Americas for First Time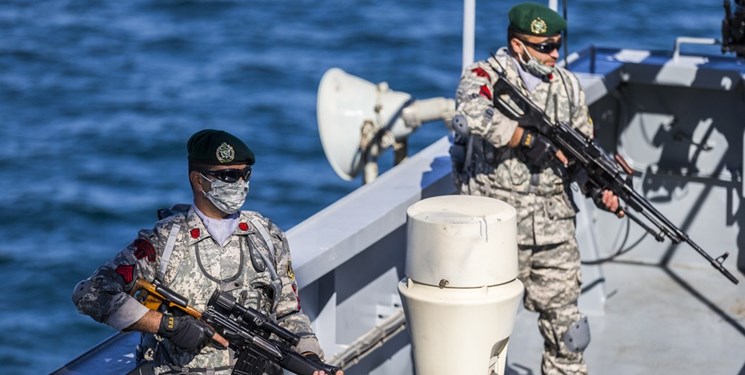 TEHRAN (FNA)- Deputy Commander of the Iranian Army's naval force Admiral Hamzeh Ali Kaviani announced that a flotilla of Iranian warships, comprised of Dena and Makran ships, has arrived in the waters of Latin America on Saturday.
"Iran's Army Navy flotilla has raised the Iranian flag in the West of Latin America," Admiral Kaviani said on Saturday.
"The Iranian Navy flotilla also has a strong presence in the Northern Indian Ocean," the duputy commander added.
The power of Iran is increasing day by day despite all the pressures that have been applied against the country in the past forty-four years, he stressed, stating that most of the defense equipment needed by the country is now produced domestically.
Back in late November, Leader of the Islamic Revolution Ayatollah Seyed Ali Khamenei called for the all-out promotion of combat capabilities of the Iranian Navy. The Commander-in-Chief of the Iranian Armed Forces stressed the need for the naval force to continue its presence in international waters and high seas.
Tehran has repeatedly assured other countries that its military might poses no threat to them, insisting that its defense doctrine is entirely based on deterrence.
In recent years, Iran's Navy has increased its presence in international waters to protect naval routes and provide security for merchant vessels and tankers. In line with international efforts against piracy, the Iranian Navy has been conducting patrols in the Gulf of Aden and the Indian Ocean, safeguarding merchant containers and oil ships owned or leased by Iran or other countries.
The naval forces have in recent years managed to thwart several pirate attacks on both Iranian and foreign oil tankers and trade vessels
The Iranian naval forces succeeded in escorting more than 10,000 commercial ships to ensure their safe passage during the eight years of the Sacred Defense (1980-88). And over the past 12 years, the forces have thwarted hundreds of pirate attacks.