World
2023-January-28  15:58
Rents Hit Record High in UK Amid 'Highest Increases for Decades'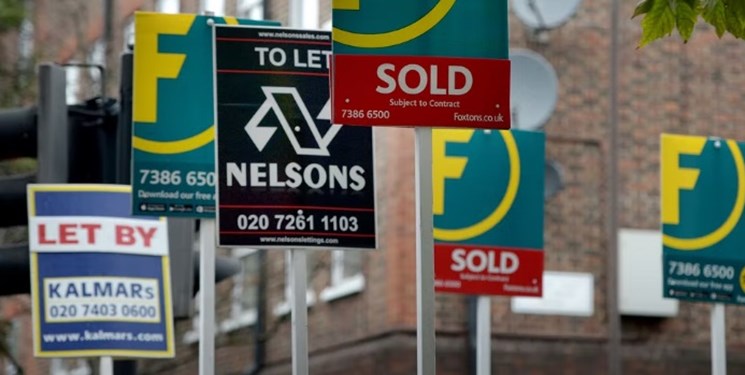 TEHRAN (FNA)- The average monthly rent being asked of new tenants across Britain, excluding London, has hit a record £1,172 per month, according to a property website.
The typical private rent being asked within London also hit a record high of £2,480 a month, Rightmove said, The Independent reported.
The website said there are signs that competition between tenants for the homes available to rent is starting to ease as more properties become available but the imbalance between demand and supply is still very big.
The number of available homes to rent in December 2022 had increased by 13% compared with a year earlier, while the volume of people inquiring about rental properties rose by 7% over the same period, Rightmove said.
The website predicts average asking rents across Britain for newly available properties will rise a further 5% in 2023, unless there is a significant addition of available homes to rent.
Wales and the South West have seen the biggest jumps in new properties to rent, according to the website, which used asking rents of properties listed on Rightmove to make the findings.
Rightmove's Director of Property Science Tim Bannister said, "Although the fierce competition among tenants to find a home is starting to ease, it is still double the level it was back in 2019. Letting agents are seeing extremely high volumes of tenant inquiries and dealing with tens of potential tenants for each available property.
"Landlords will need to balance any rent rises with what tenants can afford to pay in their local area, to continue to find tenants quickly and avoid any periods where their home is empty due to tenants not being able to meet the asking rent," he added.
"There appears to be some more property choice for renters compared to the record low levels of last year which would slightly ease the fierce competition to secure a home," he said.
"This is why we're forecasting that the pace of annual growth will ease to around 5% by the end of the year nationally, although this would still significantly exceed the average of 2% that we saw during the five years before the pandemic," Bannister added.
Simon Leigh, director at Hackney & Leigh estate and letting agents, said, "The rental market remains buoyant, and the majority of our landlords are still receiving multiple applications on their properties."
"Rents have remained stable, due in part to the cautious approach from landlords when considering rent increases at renewal stage, preferring to retain good tenants rather than have even a small void period, or incur the associated costs," he added.
James Redington, sales and lettings director at Douglas & Gordon, said, "We've seen the highest rent increases we've seen for decades, and we don't expect this to slow down in the short-term."
More than two in five (44%) working age households reported being either behind on or struggling with housing-related costs in November, according to a think tank.
The proportion of those who have fallen behind or are struggling has jumped from 26% during the depths of the coronavirus pandemic in January 2021, according to the Resolution Foundation's figures.
The latest survey found that while 6% of working age households had fallen behind on their housing costs in November last year, a further 38% had met their costs, but struggled.
The Foundation suggested that while the COVID-19 crisis worsened housing stress, the current cost-of-living crisis has delivered a more extensive shock to households.
Researchers found 8% of private renters reported falling behind on housing costs in the three months leading up to November 2022.
Nearly a fifth (19%) of social renters reported falling behind with their housing costs, as did 4% of mortgage holders. Some of those surveyed owned their home outright.
Many mortgage holders have not felt the immediate impacts of interest rates rising due to being on a fixed-rate mortgage deal, but they could see their costs increase when their current deal comes to an end.
Nearly half (48%) of social renters reported being unable to afford to replace electrical goods, or switch the heating on when needed, researchers found.
Cara Pacitti, senior economist at the Resolution Foundation, said, "With many renters reaching the limits of already depleted finances, this squeeze is having profound impacts on their household budgets and wellbeing."
The Foundation, which is focused on improving living standards for people on low to middle incomes, commissioned a YouGov survey which included nearly 8,000 working age people aged 18 to 65 across the UK in November 2022 for its latest research.
The findings were compared with a previous YouGov survey in January 2021 of more than 6,300 18 to 65-year-olds.
A range of cost-of-living support measures are in place to help households, including targeted support for those who are particularly vulnerable.