Politics
2023-January-29  14:27
Iran Air Defense Thwarts Drone Attack on Military Facility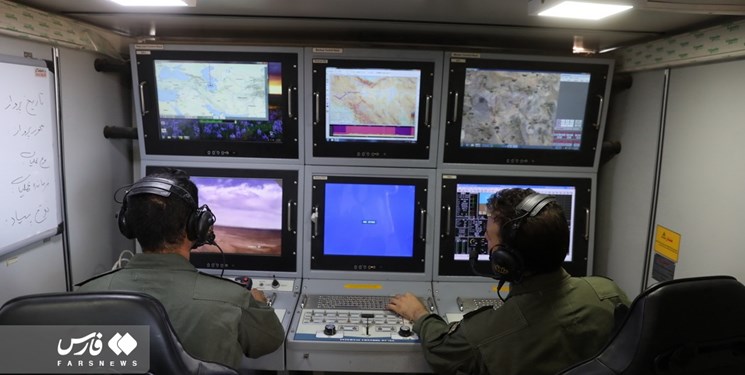 TEHRAN (FNA)- Iran's Defense Ministry announced that the country's air defense units have foiled a drone attack on a defense industrial complex in the Central province of Isfahan.
The defense ministry made the announcement in an early Sunday statement, after an explosion was reported at one of Isfahan's defense military workshop late Saturday.
The ministry said one of its workshop complexes had come under attack from a number of Micro Aerial Vehicles (MAVs), but the complex's air defenses successfully repelled the attack.
"One of the MAVs was downed by the complex's air defense fire, while the other two were caught in its defensive traps and exploded," the statement added.
The ministry noted that the unsuccessful attack did not cause any loss of life and only led to minor damage to the roof of a workshop. The complex, it stated, continues its ordinary operations following the attack.
The ministry then assured the Iranian nation that such blind attacks will have no effect on the country's overall march toward progress.
Air Defense Commander: Iran Monitoring Enemies' Trans-Border Movementshttps://t.co/rD9qvPPX6P pic.twitter.com/oKtFUlK0uI

— Fars News Agency (@EnglishFars) September 3, 2022
Military officials hail Iran's major progress in stretching its air defense network, and say air defense units are at the highest level of preparedness to defend the country against any possible aggression by enemies.
Iranian officials underline that the country's deterrence power has made the enemies more cautious in their moves, underscoring that all their interests and equipment are within range of Tehran's weapons. They warned Iran is capable of targeting the enemy's vital and sensitive interests all over the place in case it has ill intentions.
The Islamic Republic's military doctrine holds that the country's armed capability solely serves defensive purposes.
Military experts and technicians have in recent years made substantial headway in manufacturing a broad range of indigenous equipment, making the armed forces self-sufficient in the weaponry sphere.
Officials have repeatedly stressed that the country will not hesitate to boost its military capabilities, including its missile and drone power, which are entirely meant for defense, and that Iran's defense capabilities will never be subject to negotiation.