Politics
2023-January-29  14:48
Iranian Speaker Hails Palestinians for Teaching Great Lesson to Israel After Jenin Attack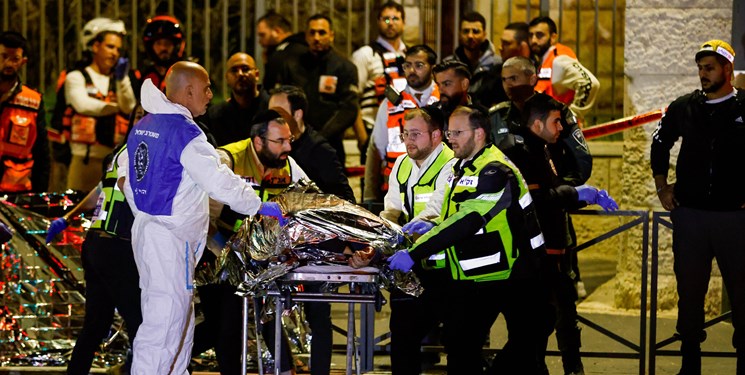 TEHRAN (FNA)- Iranian Parliament Speaker Mohammad Baqer Qalibaf lauded Palestinians for dealing a heavy blow to Israel in response to Tel Aviv's fatal raid on Jenin refugee camp, and called on Muslim nations to raise the costs of normalization of ties with the Zionist regime.
Qalibaf made the remarks in a meeting with Speaker of the People's National Assembly of Algeria Ibrahim Boughali on the sidelines of the 17th Session of the Parliamentary Union of the OIC Member States Conference (PUIC).
The Iranian speaker expressed hope that the Tehran-Algiers relations would lead to unity among the Islamic World and the fight against the Zionist regime to defend the oppressed Palestinian people.
"Islamic countries must know that the Zionist regime seeks to remove the issue of Palestine from the agenda of the Islamic world," he underscored, underlining that the issue of Palestine is the first issue of the Islamic world.
"The Zionists seek to disrupt the unity among Islamic countries and normalize ties between Islamic states and the regime," he said, stressing that Islamic governments and especially nations should raise the cost of such moves in such a way that no Islamic government dares to normalize ties with the Zionist regime.
"The pressures of the new Israeli government on the Palestinian people have increased," Qalibaf stated, noting, "Of course, Palestinians have given them a great lesson these days."
On Thursday, the Israeli military carried out a deadly raid on the Jenin refugee camp in the occupied West Bank. Ten Palestinians were killed, including an elderly woman, following several hours of intense confrontations between dozens of Israeli soldiers and Palestinian resistance fighters.
The latest killings bring the total number of Palestinians killed in Israeli fire so far in 2023 to at least 30, including five children.
In a retaliatory operation near a synagogue in an illegal Israeli settlement in the occupied East Al-Quds on Friday, eight settlers were killed and many others injured. Tel Aviv has announced that the gunman involved in the shooting was "neutralized" by Israeli soldiers.
Over the past months, Israel has ramped up attacks on Palestinian towns and cities throughout the occupied territories. As a result of these attacks, dozens of Palestinians have lost their lives and many others have been arrested.
The United Nations marked 2022 as the deadliest year for Palestinians in the West Bank in 16 years.
Israeli forces killed at least 171 Palestinians in the West Bank and occupied East Al-Quds last year, including more than 30 children. At least 9,000 others were injured as well.