Politics
2023-February-2  14:38
Iran Dismisses IAEA Report on Undeclared Change at Fordow Nuclear Facility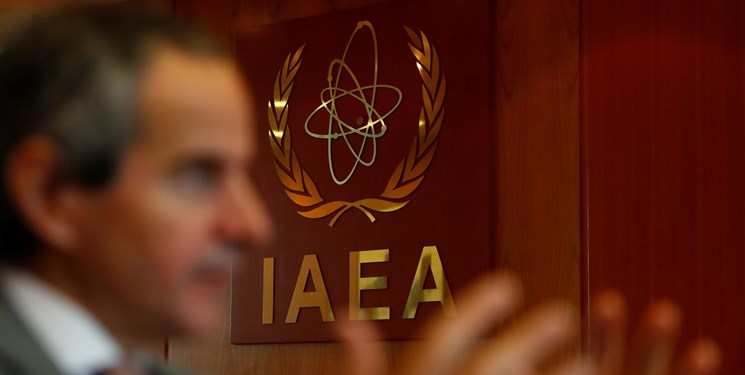 TEHRAN (FNA)- Atomic Energy Organization of Iran (AEOI) Spokesman Behrouz Kamalvandi announced that Tehran has sent a letter to the International Atomic Energy Agency (IAEA) in rejection of the nuclear watchdog's statement over Tehran's undeclared change to uranium enriching equipment.
Kamalvandi on Wednesday rejected a report by the UN nuclear watchdog that claims Tehran made an undeclared change to uranium enriching equipment at the Fordow facility in the Central province of Qom.
"The report of the International Atomic Energy Agency was based on a mistake by an inspector of the oversight body who mistakenly flagged the issue," he stated.
The spokesperson added that the matter has already been resolved after previous inspectors came to the site and Iranian officials explained to them about the issue.
"The inspector who had previously reported about it also realized his mistake," the AEOI official said.
The AEOI Chief Mohammad Eslami has also responded to the IAEA's report, saying it was issued based on a false inadvertent report submitted by one of the nuclear agency's inspectors.
"The previous inspectors attended the place (Fordow Fuel Enrichment Plant) and after the explanations given to them, the mentioned inspector realized his mistake and after their coordination with the agency's secretariat, the issue was practically resolved," Eslami stated.
He expressed regret for the international organization's actions, adding the ongoing process and inspection of nuclear facilities of no country is immediately covered by the media.
Earlier, the IAEA announced in a report that its inspectors found a modification to an interconnection between two clusters of centrifuges that was substantially different than what Iran had declared to the agency. Director General Rafael Grossi has also noted that the change was "inconsistent with Iran's obligations" under the Nuclear Non-Proliferation Treaty (NPT) and undermines the IAEA's ability to "implement effective safeguards measures" at the Fordow site.
Back in November, the AEOI said that Tehran has began enriching uranium to 60% purity at Fordow nuclear site in a tit-for-tat move against a resolution adopted by the IAEA Board of Governors against Iran.
The AEOI added production of 60% enriched uranium had started for the first time in Fordwo nuclear site, as the country is already enriching uranium to up to 60% purity elsewhere.
The atomic agency noted that a new generation of IR-6 centrifuges had replaced older machines in Fordwo to enable a massive ramp-up in output.
Iran has always had full cooperation with the IAEA and allowed it to visit the country's nuclear sites, but calls the nuclear agency's approach unconstructive and destructive. But Tehran has asked the IAEA to avoid politicizing the issue and focus on technical aspects in line with the organization's mandate.
Iranian officials have repeatedly called on Grossi to stop Israeli-influenced approach, and emphasized that Tehran would never surrender to the political behavior of the UN nuclear watchdog that is affected by the Zionist pressures.