Politics
2023-February-2  22:04
Iran Categorically Rejects French Claims of Smuggling Arms to Yemen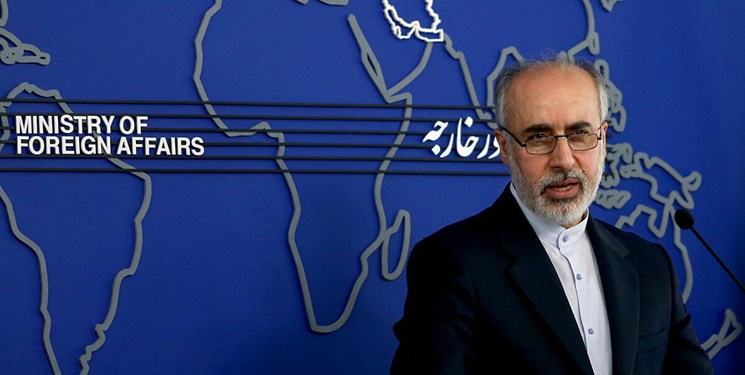 TEHRAN (FNA)- Iranian Foreign Ministry Spokesman Nasser Kana'ani denied allegations leveled by French naval forces over Tehran's shipment of military equipment to war-torn Yemen, saying Paris, as one of the main weapons exporter to Saudi Arabia, is not qualified to level accusations against other countries.
French official claimed on Thursday the country's naval forces in January seized thousands of assault rifles, machine guns and anti-tank missiles in the Gulf of Oman coming from Iran and heading to Yemen.
Rejecting the claimed raised by Paris, Kana'ani stated on Thursday such allegations are raised with political motives with the purpose of misinforming public opinion in the world.
"The countries which are helping the coalition of aggressors against Yemen under military dealings or by providing intelligence assistance and have a role in the inhumane blockade on the Yemeni people are in no position to raise accusations against other nations," the diplomat added.
The spokesperson advised France and other countries that aid the Saudi-led coalition "to immediately stop their opportunistic and self-interested policies", instead of "giving misinformation and abdicating responsibility" for the war that has been imposed on Yemen.
Tehran has repeatedly rejected allegations about sending weapons to Yemeni forces.
"Medicine and medical goods are sent to Yemenis with difficulty; then how could military equipment go through and sent to them," an Iranian foreign ministry spokesperson had asked.
The spokesman noted that the Yemeni nation has made astonishing progress in the military field and manufacturing weapons and military equipment after facing the Saudi-led aggression.
Saudi Arabia launched a devastating war on Yemen in March 2015 in collaboration with its Arab allies and with arms and logistics support from the US, the UK and other Western states.
The objective was to reinstall the Riyadh-friendly regime of Abd Rabbuh Mansur Hadi, and crush the Ansarullah resistance movement, which has been running state affairs in the absence of a functional government in Yemen.
While the Saudi-led coalition has failed to meet its objectives, the war has killed hundreds of thousands of Yemenis and spawned the world's worst humanitarian crisis.