Politics
2023-February-5  14:13
Official: US Backing for Israel Means Support for State Terrorism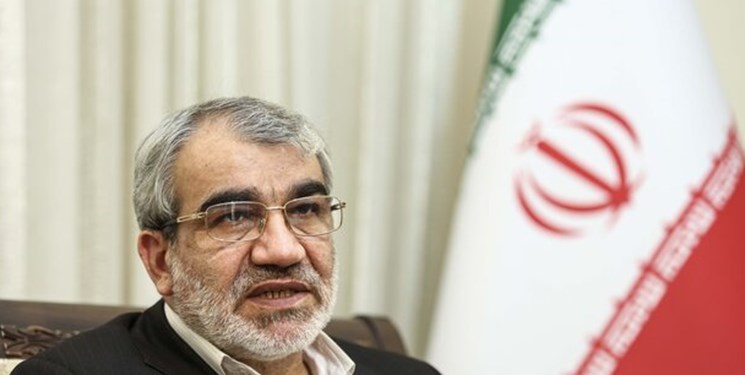 TEHRAN (FNA)- Member of Iran's Guardian Council Abbasali Kadkhodayee blasted the US State Department spokesman for backing the Israeli regime, describing it as support for "state terrorism".
"Sustainable peace and security, as the main ideal of the UN Charter, will be achieved in the region only after the US ends its costly support of the terrorist regime of Israel. @StateDeptSpox support of this regime means opposition to the right of the innocent Palestinian people to decide their fate and support of state terrorism," Kadkhodayee tweeted.  
He, meantime, said that sustainable peace and security in West Asia region will be achieved only after the US ends its support for the Israeli regime.
"Washington's support also means opposition to Palestinians' right to decide their fate," Kadkhodayee added.
In relevant remarks earlier this week, President Seyed Ebrahim Rayeesi lambasted some Western countries' support for insecurity and instability in Iran, and said that Tehran's enemies hatched plots against the Iranian nation and orchestrated protests to stir chaos in the country after the failure of their sanctions.
President Rayeesi made the remarks in a televised interview on Tuesday, calling the foreign-backed riots and the sanctions two sides of the same coin.
He noted how the sanctions had failed to bring production in the country to a standstill, prevent the country from experiencing five-percent economic progress, and creation of close to one million jobs across the nation.
"Whatever it (the enemy) was after [stifling], has been [contrarily] realized thanks to the nation's will and the government's intention to serve [the people]," Iran's president continued, adding, "Therefore, it is natural that the enemy should be angry at us."
"One of the reasons [behind the enemy's fomenting] of the recent riots was the very fact that it was witnessing that its sanctions have been neutralized thanks to the efforts of our statesmen and the steadfastness of the people," the chief executive stated.
"While the enemies are trying to stop the country's progress, our people have resolved to move forward," he remarked, asserting that the course of the country's advancement would gather further momentum every day owing to the nation's willpower and the government's determination to be at the nation's service.