Politics
2023-February-7  14:54
Iran Categorically Denies WSJ Report over Drone Production with Russia as Sheer Lie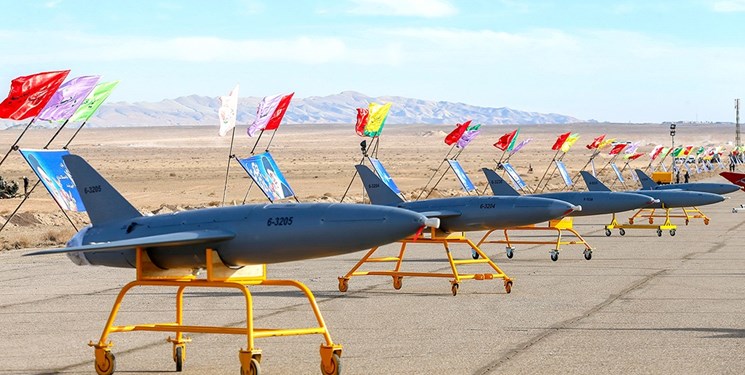 TEHRAN (FNA)- Iran's Supreme National Security Council (SNSC) outlet, Nour News, rejected a report by the Wall Street Journal that claimed Moscow and Tehran are advancing with their plans to build a plant in Russia to produce at least 6,000 Iranian-designed drones.
"Iran does not participate in any independent or joint project for production of drones in Russia," Nour News said in a tweet, adding, "Reports by Western media in this regard are sheer lies."
"Western strategists had better find more believable excuses for the continuation of the war of attrition in Ukraine," it noted.
On Sunday, The WSJ newspaper cited unnamed "officials from a country aligned with the US" as saying that Moscow and Tehran have advanced plans to build an Iranian-designed factory in Russia to produce at least 6,000 combat UAVs.
"The two countries are aiming to build a faster drone that could pose new challenges for Ukrainian air defenses," the daily reported, citing officials.
Kremlin Spokesman Dmitry Peskov has also said Moscow has its own programs for the production of drones.
"Russia has a number of its own programs to create unmanned aerial vehicles for a variety of purposes. These programs are being implemented. You know that a list of presidential instructions was recently adopted, signed and made public on the development of the unmanned aerial vehicles area," he told reporters, commenting on the report.
"Therefore, we have our own development programs," the spokesperson added.
Peskov stated that he did not know what sources the paper relied on.
Kiev and its Western allies have repeatedly claimed that Tehran has provided Russia with arms to be used in the war in Ukraine.
Iranian officials have repeatedly rejected claims about Tehran's arms sales to Russia to be used in the ongoing war against Ukraine, stressing such allegations are aimed at legitimizing the West's military assistance to Kiev.
They reiterated that Tehran will not help either side in the Russia-Ukraine crisis, and cautioned that arming Moscow or Kyiv will prolong the conflict between the two neighbors.
In Late February, President Vladimir Putin stated in response to a request by the heads of the Donbass republics he had made a decision to carry out a special military operation. The Russian leader stressed that Moscow had no plans of occupying Ukrainian territories.
The US, the EU, the UK and a number of other states have imposed sanctions against Russian legal entities and individuals. They also increased supplies of weapons to the Ukrainian authorities. Russia has officially become the most sanctioned country in the world, surpassing Iran, Syria and North Korea, after launching a military operation against Ukraine.
Back in September, Iranian Presdient Seyed Ebrahim Rayeesi cautioned that the expansion of the North Atlantic Treaty Organization (NATO) is a serious threat to the stability and security of nations.
The Iranian president described NATO's expansionist policies as one of the causes of insecurity in different parts of the world and stated, "As foreign policy thinkers, advise politicians and statesmen so that the people of different parts of the world do not bear the cost of their mistakes".
Since Tehran and Moscow enjoy common interests in economic, military and security affairs as well as friendly relationship pursue common policies on regional and international developments especially when it comes to taking stances in the face of the United States' unilateral and interventionist strategies.