Politics
2023-February-7  15:18
Security Chief Lauds Deep-Rooted Relations Between Iran, Russia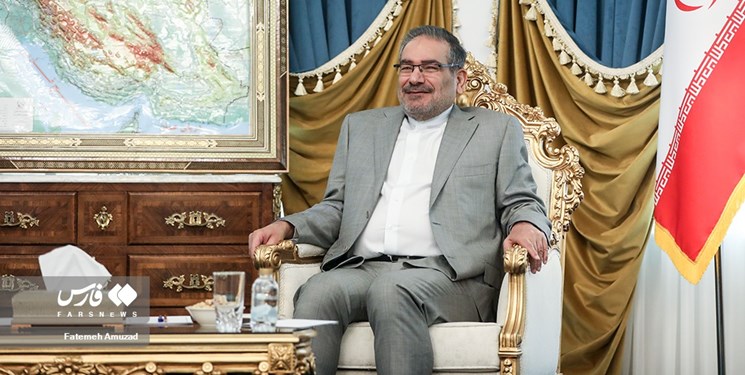 TEHRAN (FNA)- Secretary of Iran's Supreme National Security Council (SNSC) Ali Shamkhani hailed growing cooperation between Tehran and Moscow amid the US sanctions, and said both countries enjoy deeply rooted and developing ties in various fields.
Shamkhani arrived in Moscow on Tuesday for the fifth regional security dialogue on Afghanistan that is scheduled to be held in the Russian capital on Wednesday.
Upon arrival, the top official described the relations between Iran and Russia in different fields including economy, defense, security, science and technology as growing faster than ever.
He noted that it was necessary to review the roadmap drawn up by the two countries' top officials for strengthening bilateral cooperation over the next two decades.
Elsewhere in his remarks, Shamkhani stated the participants at the regional security dialogue meeting would discuss the latest political, economic and security developments in Afghanistan.
Iran's top security official added that the problems of the Afghan people are rooted in the ineffectiveness of the occupying forces and the post-occupation incidents.
The ways to settle issues in the war-stricken country would be discussed in the Moscow meeting, given the fact that "Afghanistan can become a crisis point in the region", he continued.
Looking at all regional countries hit by foreign intervention, he went on, one can see that the problems in those countries are caused by two central issues, namely "creating discord within them and preventing the resolution of regional crises by the countries of the region themselves".
He further emphasized that extra-regional powers are the ones sowing discord in regional countries and interfering in their internal affairs in an attempt to limit their power to solve regional crises.
Since Tehran and Moscow enjoy common interests in economic, military and security affairs as well as friendly relationship pursue common policies on regional and international developments especially when it comes to taking stances in the face of the United States' unilateral and interventionist strategies.
Iranian officials say Tehran and Moscow, both subjected to tough economic sanctions by the Western countries, are determined to deepen their economic cooperation, adding that there are great capacities for increasing the volume of bilateral trade.
Several officials in Tehran and Moscow have repeatedly accused the United States of using the dollar as an instrument to wage economic and political war. Iranian and Russian officials have touched on the policy to replace the dollar with national currencies, and use other currencies in place of the dollar, and stress that the dollar should be gradually ditched from global transactions.
Iran and Russia have recently grown exchane of visits by officials to speed up expansion of relations in recent months.