World
2023-March-22  12:51
Russian Officials Warn UK over Decision to Arm Ukraine with Nuclear Ammo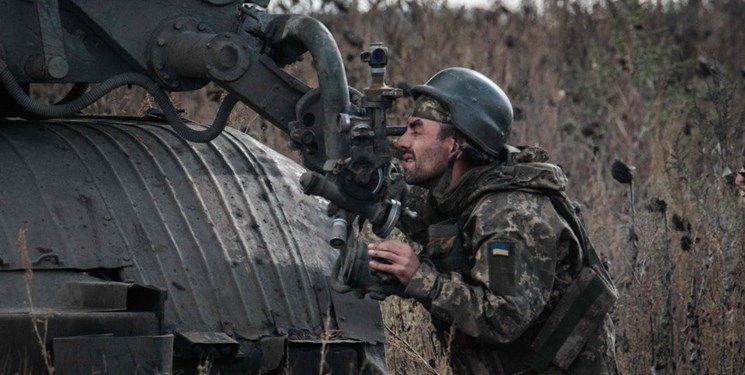 TEHRAN (FNA)- Russian President Vladimir Putin warned that Moscow will react to an earlier decision by the UK to arm Ukraine with ammunition containing depleted uranium, while Foreign Minister Sergey Lavrov cautioned the move undermines stability and security in the world.
"Today it became known that the United Kingdom, through its deputy head of the ministry of defense, announced not only the supply of tanks to Ukraine, but also shells with depleted uranium," Putin said, adding that "it seems that the West really decided to fight Russia to the last Ukrainian, not in words, but in deed", Sputnik reported.
"I would like to note in this regard that if all this happens, then Russia will be forced to react accordingly - I mean that the Collective West is already starting to use weapons with a nuclear component," Putin continued.
Lavrov has also stated that the decision of the United Kingdom to provide Kiev with depleted uranium tank ammunition undermines stability and stability in the world.
"I will not be surprised by this, because they have already lost perspective in terms of how these actions undermine strategic stability around the world," he told a Russian broadcaster.
The minister added that this decision shows that the UK is ready to not only just take risks, but also commit war crimes.
"If this is true, then they [UK authorities] are ready to not only just take risks, but violate the international humanitarian law, as it was in 1999 in Yugoslavia, and many other things, including war crimes, crimes against humanity," Lavrov said.
UK Minister of State for Defense Annabel Goldie announced on Tuesday that London would provide Ukraine with armor piercing shells for the Challenger 2 main battle tanks it has decided to send to Kiev, including depleted uranium ammunition.
Later in the day, Russian Defense Minister Sergei Shoigu warned the United Kingdom that there would be few red lines left uncrossed if it delivered on its promise to give Ukraine depleted uranium weapons.
"I can only say this: We are running out of red lines … Another line has been crossed and there are fewer and fewer of them left," he told reporters in Moscow.
Depleted uranium is a byproduct of the uranium refining process composed of uranium-238, which is not useful for generating nuclear chain reactions but which is extremely dense and used to make armor-piercing ammunition. However, it still possesses radioactive properties that can be very harmful to humans and is highly toxic, making it a dangerous weapon long after the engagement in which it was fired.
Sites in Iraq and Yugoslavia which US forces used depleted uranium to attack have been associated with increases in birth defects and rare forms of cancer associated with exposure to radioactive materials, including depleted uranium and related radioactive isotopes.
While Moscow has repeatedly warned about the creeping danger of some kind of nuclear exchange as a result of NATO's support for Ukraine in its conflict with Russia, Western governments and media have tried to spin such warnings as being threats about the use of nuclear weapons. Putin has since made it explicitly clear that Moscow intends to maintain its no-first-use policy regarding nuclear weapons.
Russia launched its special operation in Ukraine in February 2022 after months of negotiations with Kiev and NATO failed to yield a situation that respected Moscow's security red lines, most especially regarding Ukraine's prospective membership in the alliance and the possibility of NATO weapons being stationed on Russia's borders. The operation aims to neutralize that possibility.