World
2023-March-22  17:04
North Korea Fires Multiple Missiles as US, South Korea Plan Largest Drill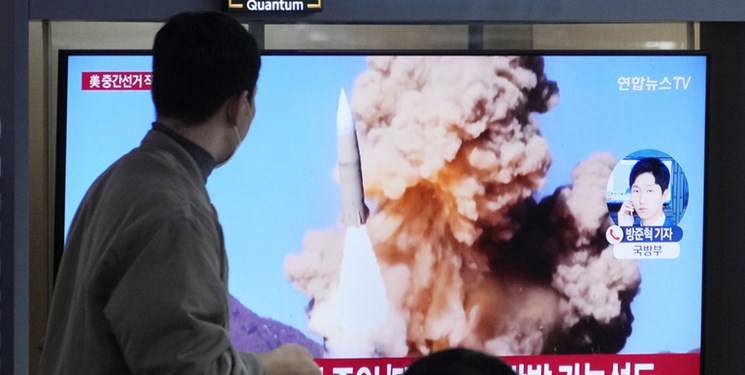 TEHRAN (FNA)- North Korea fired cruise missiles off its East coast as the United States and South Korea plan to hold their largest joint military drills in the region in June.
South Korea's Joint Chiefs of Staff (JCS) said in a statement that North Korea appears to have fired multiple cruise missiles off its East coast on Wednesday at around 10:15 am (0115 GMT) from its South Hamgyong province. 
The exact number and type of projectiles that were fired were not immediately clear, but Yonhap news agency reported that the fired missiles could be some of the North's long-range strategic cruise missiles.
North Korea announced on Monday that it had simulated a nuclear attack on South Korea with a ballistic missile launch over the weekend.
It was North Korea's fifth missile demonstration this month. Pyongyang said that it fired the country's largest intercontinental ballistic missile (ICBM) as a strong warning to the United States and South Korea.
The United States and South Korea are conducting an 11-day-long joint military exercise in the region which will conclude on Thursday.
Amid the escalated tensions on the Korean Peninsula, the US and South Korea plan to hold their largest-ever joint military drills in the region in June. 
South Korea's Defense Ministry said in a statement on Wednesday that, the drills are in response to what it called North Korea's growing nuclear and missile threats. 
"We've planned various anniversary programs focusing on realizing 'peace through strength' through action based on our strategic deterrence capabilities and the solid combined defense posture amid North Korea's evolving nuclear and missile threats," the ministry added.
"During the live-fire exercises, the combined forces will demonstrate the alliance's formidable firepower and mobility on an unprecedented scale," it noted.
In recent weeks, the US and South Korean militaries have carried out various types of drills including air and sea drills involving American B-1B bombers, and their first large-scale amphibious landing exercises in five years.
The United States has a permanent military presence in South Korea with about 28,500 troops in its bases across the country.
Pyongyang views American forces' presence in South Korea as a threat. It also sees the joint military drills as rehearsals for invasion.
North Korea's leader recently called on his nation to be ready for a nuclear war. Kim Jong-un warned that Seoul and Washington had expanded the scope of their joint military drills to include American nuclear assets in their exercises. 
He made the remarks as North Korean forces test-fired its ICBM equipped with a mock nuclear warhead and conducted a nuclear counterattack simulation.
The North Korean leader also rebuked the United States and South Korea for expanding their joint military drills and involving American nuclear assets.
In the meantime, a senior United Nations official warned that the situation on the Korean Peninsula was heading in the "wrong direction".
"Tensions continue to increase, with no off-ramps in sight," stated Miroslav Jenca, UN assistant secretary-general for Europe, Central Asia, and the Americas, addressing the Security Council on Monday.
Jenca added North Korea in 2023 conducted a total of 14 launches using ballistic missile technology.
Geng Shuang, China's Deputy UN Ambassador, meanwhile, defended North Korea's latest ballistic missile launch, stating that it was a countermeasure to US-South Korea's joint military exercises.