Politics
2023-March-23  15:11
Iranian President, FM Felicitate Muslim Nations on Ramadan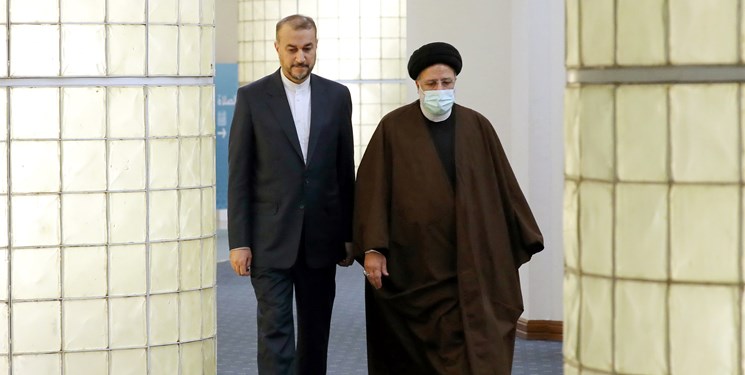 TEHRAN (FNA)- Iranian President Seyed Ebrahim Rayeesi and Foreign Minister Hossein Amir Abdollahian congratulated Islamic countries on the start of the holy fasting month of Ramadan.
President Rayeesi has extended his congratulations to leaders of Muslim countries on the beginning of the holy month of Ramadan.
In separate messages, Rayeesi congratulated the blessed month to the heads of Islamic countries such as Iraq, Turkey, Saudi Arabia, Pakistan, Tajikistan, Uzbekistan, Syria, Oman, United Arab Emirates, Kuwait, Qatar, Kazakhstan and Kyrgyzstan.
On the first night of the blessed month of Ramadan, Amir Abdollahian in separate messages sent to his counterparts in Islamic countries felicitated the occasion to them.
The senior official has in his messages also wished for Islamic unity all over the world to materialize the exalted objectives of Islam.
The office of Supreme Leader of the Islamic Revolution Ayatollah Seyed Ali Khamenei has declared Thursday as the first day of the Muslim holy month of Ramadan in Iran.
The beginning of the fasting month of Ramadan is determined by both lunar calculations and physical sightings of a new moon.
During Ramadan, Muslims refrain from eating and drinking from dawn to dusk, converge in mosques for prayers, and traditionally break their fast in gatherings in mosques or with family and friends in the evening.
Different countries have developed their own methods of declaring the first day of Ramadan.