World
2023-March-27  16:30
Black Children 11 Times More Likely to Be Strip-Searched in England, Wales Than White Peers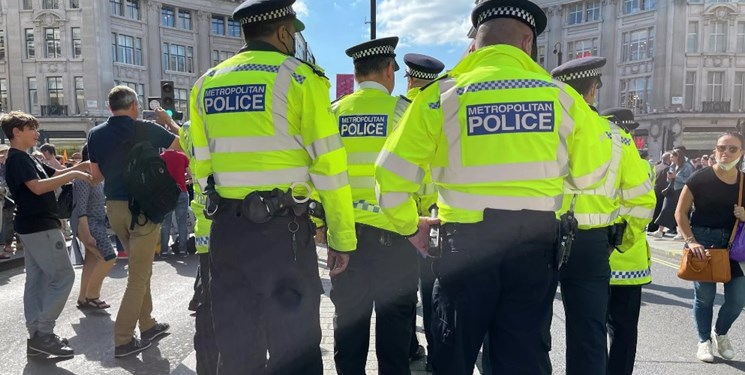 TEHRAN (FNA)- An official report accuses police of the widespread abuse of their power to strip-search children, with black children 11 times more likely than their white peers to be selected by officers for the ordeal.
Data collected by the children's commissioner found there were at least 2,847 recorded strip-searches of children pre-arrest across England and Wales between 2018 and 2022 under stop and search powers, The Guardian reported.
The report released says 38% of children strip-searched were black. Black children make up 5.9% of the population, meaning they were six times over-represented. White children accounted for 42% of searches and make up 74% of the population.
The data was analysed for the Guardian by Dr Krisztián Pósch, a lecturer in crime science at University College London. It shows a black child in England and Wales was 11 times more likely to be strip-searched than their white counterparts.
The children's commissioner said the ethnic disproportionality was "deeply concerning" and "utterly unacceptable", while the leader of black police officers said it was another example of institutional racism, which police leaders deny exists.
Last week a report by Louise Casey found the Metropolitan police to be institutionally racist and riddled with discrimination that was "baked in".
The children commissioner's study found police did not follow the rules in more than half of strip-searches, amounting to "widespread non-compliance", and in half of all searches nothing was found.
One in a hundred strip-searches of children took place in public view, the report says, and 6% were conducted with an officer present of a different gender to the child being searched. Appropriate adults were not present in 52% of cases.
Of those strip-searched, 95% were boys. Fourteen strip-searches were conducted in police vehicles or schools; in 45% of cases the location was not recorded. The youngest child strip-searched was eight.
Last year, there was outrage over the case of Child Q, a 15-year-old schoolgirl in London who while on her period was pulled out of class, told to spread her buttocks and was strip-searched.
Insp Andy George, the president of the National Black Police Association, said of the new report, "It is yet another example of institutional racism which is adversely impacting children across England and Wales. Chief constables must be braver in acknowledging the existence of institutional racism if we ever hope to stop this cycle of low confidence with the Black community."
"All children deserve protection and safeguarding. It is shocking that young Black boys are so disproportionately subject to strip-searches, often without an adult present. We hope that guidelines on strip-searches can be tightened and the issue of racial disparity is taken seriously by all chief constables," he added.
One child who was strip-searched without an appropriate adult present said he felt humiliated by the officers.
"They're like: 'Right, get your clothes off. We're gonna see your bollocks now.' … It almost felt a bit of a joke to them," he said.
The children's commissioner for England, Dame Rachel de Souza, said, "I have severe concerns at the ethnic disproportionality shown in these figures, and at the lack of appropriate protection for children during what is often a traumatic and humiliating experience."
"There is sustained attention on this issue not because of a police whistleblower or a government report, but thanks to the bravery of a 15-year-old girl in speaking up. Without her, these failures would have gone uncovered and unnoticed," she added.
De Souza added, "Across England and Wales, police are strip-searching children as part of stop and searches and there is evidence of deeply concerning practice. My findings include evidence of widespread non-compliance with the statutory safeguards in place to protect children, including the lack of appropriate adults in more than half of searches, and strip-searches being conducted in schools, police vehicles and within public view."
"I have serious concerns about the poor quality of record-keeping, which makes transparency and scrutiny very difficult and means that the numbers in this report may only be a minimum," she said.
Deborah Coles, of the campaign group Inquest, said, "This is state-sanctioned child abuse operating outside the law. Strip-searches are deeply harmful and dehumanising and inflict fear and humiliation. The extent of searches on black children reveals once again how racism is institutionalised in police culture, policy and practice. This abusive and abhorrent practice must end."
Abimbola Johnson, who chairs a race oversight board for the National Police Chiefs' Council (NPCC), said it joined other reports as further evidence of prejudice in policing.
"The repeated theme is a failure of the institution to use its powers lawfully, legitimately and with a sense of humanity, especially when it interacts with the most vulnerable groups in Black communities," she said.
"These findings present a challenge not only to police officers but also to the statutory agencies whose remit it is to act as a check and balance on policing," she added. These include the Independent Office for Police Conduct , His Majesty's Inspectorate of Constabulary, the Home Office, and police and crime commissioners.
Thirty-nine forces across England and Wales provided figures; several did not.
Police were unable to respond or offer an explanation about the racial disparity shown by their own data.
Chief Constable Craig Guildford, for the NPCC, said, "It is vital that any police interaction is handled sensitively, and that when an officer considers it necessary to search a child that it is carried out in line with legislation, policy and procedure. On all but exceptional occasions, such as an immediate risk of harm to the young person, this must involve the presence of an appropriate adult."
Tyron Joyce, the NPCC's race action plan lead, said, "Currently confidence in the police among Black people is far too low and we need to change that to be legitimate and effective. One of the key actions in the plan is to adopt an 'understand any disparity, seek to explain it or build a case for potential reform' approach to race disparities and develop a new national approach to help forces tackle race disparities in their use of powers, including stop and search."
"We anticipate this is likely to include some changes in training. This will be supported by strengthened governance and oversight of the use of police powers at a national and local force level," Joyce added.
A recent poll found black children's trust in the police was at 36%, half that of white children.
The Casey report said strip-searching as done by the Met was an example of "over-policing and disproportionate use of powers against certain communities" and may be due to "'adultification', where Black children are treated as adults and as a threat, therefore justifying greater use of force or intrusive interventions".