Politics
2023-March-28  21:06
Iran, India Discuss Further Security Cooperation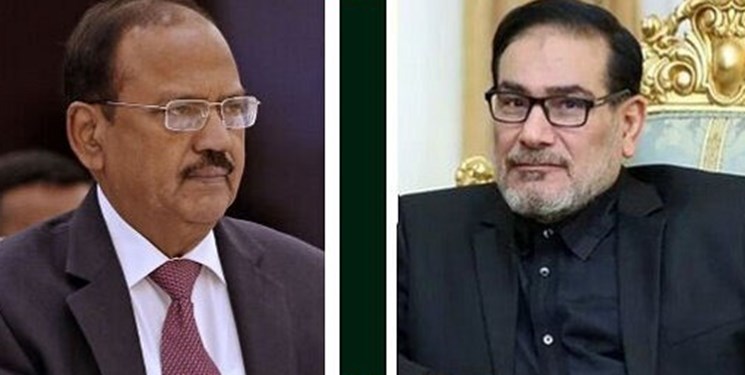 TEHRAN (FNA)- Top Iranian security official Ali Shamkhani in phone talk with his Indian counterpart Ajit Kumar Doval discussed Iran-India cooperation, as well as several regional issues.
During the phone talk, India's national security adviser announced his country's readiness to help the comprehensive development process of regional cooperation.
Doval also welcomed the recent agreement reached between Tehran and Riyadh on the resumption of diplomatic ties, and deemed the agreement as a decisive step in increasing stability and security in the region.
Shamkhani and his Indian counterpart also conferred on several other international issues, including the Vienna negotiations on lifting anti-Iran sanctions, removing obstacles in the way of mutual cooperation in developing Chabahar Port, as well as India's contribution to finalizing the International North–South Transport Corridor.
Shamkhani, meantime, invited his Indian counterpart to visit Iran to hold more consultations and pursue bilateral and regional cooperation. 
Earlier on March 23, Iranian and Saudi foreign ministers held a phone call during which they agreed to hold a meeting soon to prepare for the reopening of embassies.
The Iranian diplomat welcomed the developing return of the countries' relations back to normal and expressed Tehran's readiness to expand and reinforce its ties with Riyadh.
Pointing to the positive achievements of the Beijing meeting, the Saudi official laid emphasis on the need for the ministers to meet in the near future and the importance of re-inauguration of the countries' respective embassies and consulates general.
The officials, therefore, agreed to meet at the earliest opportunity and lay the groundwork for the reopening of the diplomatic missions.
After several days of intensive negotiations hosted by China, Iran and Saudi Arabia finally clinched a deal on Friday to restore diplomatic relations and re-open embassies and missions within two months.
Saudi Arabia severed diplomatic relations with Iran in January 2016 after Iranian protesters, enraged by the execution of prominent Shia cleric Sheikh Nimr Baqir al-Nimr by the Saudi government, stormed its embassy in Tehran.
The two sides had held five rounds of negotiations in the Iraqi capital of Baghdad since April 2021.