World
2023-April-11  16:20
UK Hospital of Horrors: 1,643 'Sexual Safety Incidents' in A Single 59-Bed Children's Unit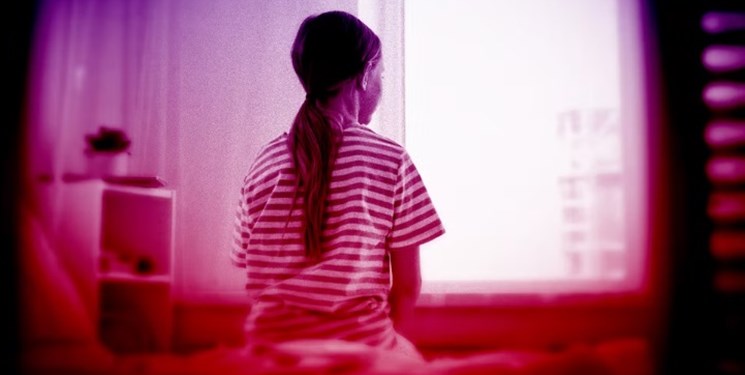 TEHRAN (FNA)- A single children's mental health hospital with just 59 beds reported more than 1,600 "sexual safety incidents" in four years, shocking NHS figures revealed.


Huntercombe Hospital in Maidenhead was responsible for more than half of the sex investigations reported in the 209 children's mental health units across the country, The Independent reported.
Despite warnings at a rate of more than one a day to the health service since 2019, no action was taken to stop vulnerable NHS patients being sent to the scandal-hit unit as a result of the 1,643 sexual incident reports.
The private unit is now finally due to be closed after an investigation by The Independent revealed allegations of verbal and physical abuse, prompting the NHS to withdraw patients. The hospital since said it plans to reopen as an adult unit.
Figures obtained from the NHS show Huntercombe's Maidenhead unit, Taplow Manor, was behind 57 percent of the 2,875 reported sexual incidents and assaults reported at England's child and adolescent mental health services (CAMHS) over the past four years. Reported incidents can range from sexually inappropriate language to serious sexual assault and rape.
Deborah Cohen, chief executive for charity INQUEST, which has supported many families during probes into poor care while in mental health units, said the "disturbing" figures "warrant much greater scrutiny".
"Children are supposed to be in therapeutic settings with proper care and protection. This is about children's human rights to be kept safe. This raises questions about the culture within these settings that the figures are so high," she added.
The data lays bare for the first time the horrific scale of sexual incidents reported at Taplow Manor, though concerns have previously been raised at Huntercombe's hospitals, run by Active Care Group and formerly the Huntercombe Group.
Last year The Independent revealed police were investigating the alleged rape of a child at Taplow Manor, involving two staff members. A young female patient also made a report to police over an alleged rape by another patient in 2019.
Last month it was revealed a further sexual assault at a unit in Stafford owned by Active Care Group had been reported to police last month. It comes after The Huntercombe Group closed a unit in Devon, Watcombe Hall, when a nurse was convicted of grooming and sexual abuse of two patients.
One of those patients, Nima Hunt, has waived her right to anonymity to speak out.
She told The Independent, "Lessons could and should have been learnt from the complaints and patient experiences of Huntercombe CAMHS hospitals dating from 10 years ago. I am appalled to hear that there are ongoing police investigations against Active Care Group staff regarding the sexual assault of children in their care.
"I came forward about the sexual abuse I experienced by a Huntercombe staff member in the hopes that future patients would be protected. I am concerned that the well-being of Active Care's patients is disregarded in favour of profit."
Active Care Group claimed that the high number of reports was a "sign of best practice", with a safer culture. A spokesperson said, "Taplow Manor is the largest unit of its type in the country and the number of incidents reflects that."
"To imply otherwise is misleading, as reporting incidents is critical in terms of creating a 'no blame' culture and making sure patient safety issues are addressed quickly," the spokesperson added.
The nationwide figures cover almost all children's mental health units, but do not cover "medium secure" services, which are usually for patients with the most acute needs or who have come through the criminal justice system.
Of the other private providers, Cygnet Health Care had 704 incidents reported across four hospitals covering around 200 beds.
Dr Rosena Allin Khan', Labour's mental health spokesperson, told The Independent the government must commit to tackling sexual incidents within inpatient units.
She said, "Up and down the country our most vulnerable children and young people are being failed by the system. The government must learn lessons from its past failings in order to protect patients."
Statistics show that 48 percent of patients who made claims in the last quarter received psychological support after making an allegation.
In 2020, the Care Quality Commission warned that "sexual incidents are commonplace on mental health wards". The following year, the NHS and Royal College of Psychiatrists set up a group to tackle the problem.
One woman, who wishes to remain anonymous, claims she was abused and repeatedly raped as a child by a member of staff at a private CAMHS unit 20 years ago.
She said, "It was kind of a bit of an open secret. There was this huge culture of blaming patients, and very Victorian [views], like fallen women: 'these girls are mad', and not only that but it must be your fault because you're mad so you're sexually unboundaried."
"What happens is that not only do they tell you no one will believe you, they can make all kinds of other threats as well. I was told, 'if you tell anyone, we'll lock you up and throw away the key', 'nobody's going to believe you,'" she added.
Police investigated but no charges were ever brought, she said, adding, "There is this idea that someone can rape and sexually abuse children with mental illnesses because they don't matter as much. As well as not being believed, your life is inherently devalued."
Leanne Patrick, a nurse specialising in gender-based violence, said, "Predators are attracted to places where they can have power over vulnerable people and it's no surprise that we would find a greater concentration of... assaults occurring in mental health settings, than in the broader NHS. But what we will be seeing is the tip of the iceberg."
Following The Independent's reports, the government launched an independent "rapid review" though it has faced criticism for focusing on data held on mental health services. A Department of Health and Social Care spokesperson said its rapid review does "not preclude any future inquiries and ministers are considering all options".
Taplow Manor is due to be closed next month. After The Independent revealed accusations of patients being heavily restrained, force-fed and facing "systemic abuse", the NHS stopped sending patients to the hospital.
An NHS England spokesperson said, "Sexual misconduct, violence, harassment and abuse are criminal acts; all NHS organisations must have robust measures in place to ensure immediate action is taken in any cases reported to them, and this requirement applies equally to independent facilities providing services on behalf of the NHS."
The Department for Health and Social Care was approached for comment but would not comment on sexual incident allegations specifically.
It said, "Anyone receiving treatment in an inpatient mental health facility should receive safe, high-quality and compassionate care and to be treated with dignity and respect."