World
2023-April-17  14:58
'Buckling' NHS Fails to Treat 250,000 UK Children with Mental Health Problems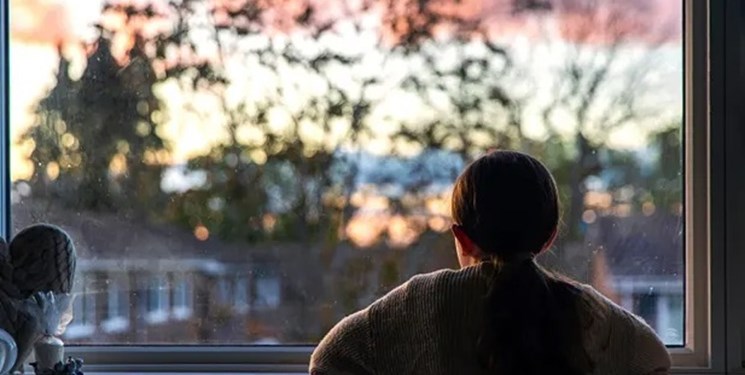 TEHRAN (FNA)- A quarter of a million children in the UK with mental health problems have been denied help by the NHS as it struggles to manage surging case loads against a backdrop of a crisis in child mental health.
Some NHS trusts are failing to offer treatment to 60% of those referred by GPs, the research based on freedom of information request responses has found, The Guardian reported.
The research carried out by the House magazine and shared with the Guardian also revealed a postcode lottery, with spending per child four times higher in some parts of the country than others, while average waits for a first appointment vary by trust from 10 days to three years.
In 2021-22, trusts were forced to raise the threshold at which they would offer support to tackle backlogs, which resulted in hundreds of thousands of children being turned away or abandoning treatment after long waits.
The total represents 32% of all referrals, up from a quarter the previous year, according to the FoI requests sent to 70 UK trusts and boards providing children and adolescent mental health services (CAMHS).
Previous studies have shown that many of the NHS's 54 mental health trusts in England have raised the threshold of how ill under-18s have to be before they get treatment, in response to the major and ongoing increase in demand for care, which COVID has exacerbated.
That has sparked complaints from the troubled young people affected, their families and GPs who have referred to Camhs that even under-18s who are seriously unwell and have self-harmed or considered suicide are being denied care because they are deemed not ill enough. Mental health services are also struggling with major shortages of psychiatrists and specialist nurses.
Former Children's Commissioner Anne Longfield said long waits are resulting in only the worst crises being prioritised. She has heard repeated stories of children who had attempted suicide failing to be offered support because they did not meet a threshold of multiple attempts.
"First there is a judgment of whether they actually meant it," she said, adding, "the threshold is so high because the system is buckling. It was struggling pre-COViD but the pandemic poured rocket fuel on it."
Olly Parker, head of external affairs at YoungMinds, said the FoI findings showed a "system is in total shutdown" with "no clear government plan to rescue it", after the 10-year mental health plan was scrapped.
"In the meantime, young people are self-harming and attempting suicide as they wait months and even years for help after being referred by doctors," he said, adding, "This is not children saying 'I'm unhappy.' They are ill, they are desperate and they need urgent help."
Average waiting lists rose by two-thirds over two years in England, meaning children are waiting on average 21 weeks for a first appointment in England, although the figure drops to just three weeks in Wales. Only 12% of the trusts which responded to the FoI have met a four-week government target for first appointments.
Almost three-quarters of the English trusts surveyed said they had at least one young person who had been waiting at least a year to be seen, and two-fifths had someone waiting at least two years. The longest wait was 217 weeks, with the average longest wait at all trusts currently 87 weeks across the UK.
This has been Roanna Brewer's experience. She has two children, 15 and 11, who have been diagnosed with ADHD and autism, and have other mental health problems including self-harm. She has spent more than four years on a CAMHS waiting list for her son, who is still waiting for his formal ADHD assessment, while her daughter has only been offered online group therapy, which is inappropriate for her.
"No parent wants to do what I've done, which is lie on the floor of my child's bedroom every night because they are so terrified and so anxious. They've been traumatised enough," she said.
She has had to take her children out of school due to the lack of support, and despite being a low earner has spent thousands of pounds on private doctors, who have prescribed her children SSRIs.
She believes that CAMHS lumps all her daughter's mental health problems under the umbrella of autism, which has made it hard to get targeted support, despite promises from before the pandemic of a new funded neurodiversity pathway at the trust which would speed up progress through the waiting list.
"We still haven't seen anyone," she said.
The figures are echoed in a recent report from the children's commissioner for England, which warned that too many children are being seen in crisis and hospitalised, which earlier intervention could have prevented.
Dame Rachel de Souza, the children's commissioner, said children's mental health was a "key pillar" of her work, adding, "I am particularly concerned to see such a surge in demand for help in my recent research. We're seeing waiting times increase for the first time in years, and evidence of an increasing postcode lottery for children referred for treatment."
She urged the government to roll out mental health support teams in every school by the end of 2025, and for any mental health investment to target children.
"It is vital that this support is available – without it, too many children may end up in crisis," she added.
Responding to the FoI findings, a Department of Health and Social Care spokesperson said, "We're determined to do everything we can to support children and young people with their mental health, no matter their background or location."
"Support in school is vital and that's why we are increasing the number of school mental health teams to almost 400 by April 2023, providing support to 3 million children and young people," the spokesperson added.
"We're also working closely with NHS England to introduce new access and waiting time standards for mental health services, ensuring quicker access to high-quality care across the country," the spokesperson said.