World
2023-April-20  16:09
NHS Mental Health Leaders Warn Patients at Risk of Self-Harm or Suicide Due to Nurses' Strike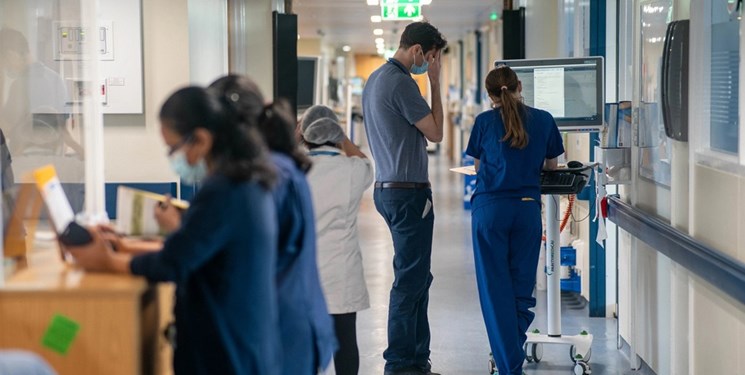 TEHRAN (FNA)- Leaders of specialist NHS mental health trusts warned that patients will be at risk of self-harm or suicide as a result of next week's nurses' strike in England unless an exemption for their staff is agreed.
Some areas of mental health nursing were agreed as an exemption in earlier industrial action because psychiatric wards require particularly high levels of staffing. This is to mitigate the risk of patients quickly deteriorating and suddenly requiring one on one supervision, as well as to ensure nurses' safety, The Guardian reported.
Nurses are also needed to support Mental Health Act assessments, which detain people in hospital involuntarily, or to support those living with severe mental illnesses such as schizophrenia and bipolar disorder outside of hospitals.
Sean Duggan, the chief executive of the NHS Confederation's mental health network, said patient safety would be "put at direct risk" unless the Royal College of Nursing (RCN) agreed a national exemption for its strike on 30 April.
The RCN has announced previously that unlike earlier industrial action, it will not put in place any derogations, which are exemptions intended to provide safe staffing levels during strike action.
"In particular, high secure and inpatient mental health services, as well as emergency departments, and critical services must be considered as life and limb services and therefore nursing provision must be granted in these areas," added Duggan.
The NHS Confederation said understaffed services, including in high security units, could result in some patients posing a risk to others, as some mental illnesses can result in aggressive or violent behaviour if they are untreated.
Last December, before the first round of strikes, the UK's four chief nursing officers and the NHS Confederation wrote to the RCN calling for specific derogations to some areas of mental health nursing to ensure "parity of esteem" with physical health after exemptions for cancer services and emergency care had already been agreed nationally by the union.
The RCN agreed to derogations for mental health, learning disability and autism services across children and adolescent mental health services, as well as the emergency response provided to adults experiencing mental health crises.
It is seeking to turn up the pressure on the government after its members voted narrowly to reject an offer of a 5% pay rise this year and a cash payment for last year, and subsequently announced a new round-the-clock strike lasting 48 hours from 8pm on April 30 until 8pm on May 2.
An RCN spokesperson stated, "There will be nurses working those days but we are asking the NHS to run what services it can safely without our members while they take legal action."
"As part of stepping up the action as nurses decided, we will not be asking any individual to go into work on strike days regardless of their service," the spokesperson added.