World
2023-April-28  17:39
Report Says Britain's Poor Record on Health Costs Economy £43bln A Year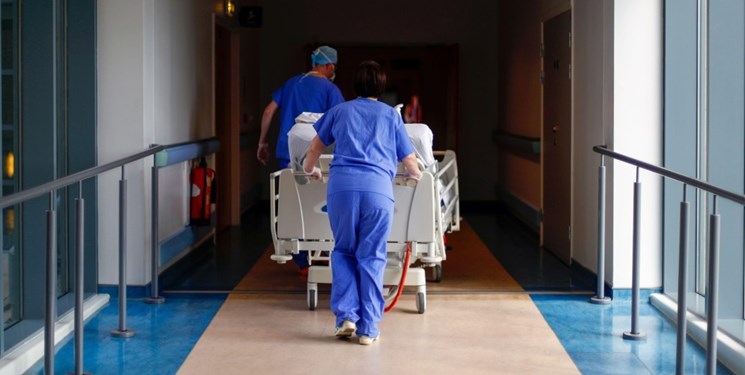 TEHRAN (FNA)- Britain's poor record on health is costing the economy £43bln a year and cutting the annual incomes of individuals affected by long-term sickness by up to £2,200 a year on average, a report said.
With official figures showing more days lost to sickness than at any time since 2004, the Institute for Public Policy Research said improving the country's health was vital both for the economy and to boost the incomes of disadvantaged groups, The Guardian reported.
The left of centre thinktank said the government should aim to make Britain the healthiest country in the world within 30 years and urged ministers to make efforts to tackle long-term sickness the health equivalent of the drive for net zero carbon emissions.
rising rates of death and impairment – including greater incidence of long-term health conditions, and since 1960 had fallen from 7th to 23rd for life expectancy among members of the Organisation for Economic Co-operation and Development group of wealthy countries.
Sickness was a factor in half the people leaving work and had a marked impact on an individual's income and job prospects, the thinktank said. The report found that in the the five years before the pandemic, the annual earnings of someone with a new physical illness fell by £1,800 on average. The impact on annual earnings was even more marked for people with a new mental health condition, falling by about £2,200 on average.
Since 2020, someone with a new chronic physical illness experienced an average fall of £1,400 in annual earnings, while the onset of a mental health condition the decrease was about £1,700 on average.
The IPPR said the UK needed a new health and prosperity legislation modelled on the 2008 Climate Change Act to "hardwire" health into policy making.
The report found loss of earnings after sickness had a number of causes including people leaving their job, working fewer hours, or not returning to work when they might have done so if in better health.
IPPR said, "For many, these costs prove life changing. Among those diagnosed with a long-term illness since the pandemic, two in five lost 10% or more of their earnings. Chronic physical conditions are estimated to have driven 700,000 people to leave employment in the same period, forgoing all their earned income."
Those groups hardest hit by the impact of sickness – the low paid, women and people from minority ethnic backgrounds – would benefit most from an improvement in health, the IPPR added.
Dame Sally Davies, a former chief medical officer for England, who co-chairs the IPPR commission on health and prosperity, said, "We now know that the UK does worse on health than most other comparable countries – and that this has a tremendous human and economic cost. We also know exactly what policies and innovations could transform health. So it is mystifying why UK politicians, across all parties, have failed to take decisive action."
"We need a radical increase in our national ambition – equivalent to the Victorian efforts to transform sanitation and clear slums. Why shouldn't Britain be the healthiest country in the world?" she added.
Figures from the Office for National Statistics published on Wednesday showed the sickness absence rate – the percentage of working hours lost because of sickness or injury – rose to 2.6% in 2022, an increase of 0.4 percentage points from 2021 and the highest since 2004, when it was 2.7%.
Carys Roberts, the IPPR executive director and a member of its commission on health and prosperity, said, "Designed well, missions can work to transform agendas. This has been true of climate change where – while much still needs to be done – the ambition of net-zero has catalysed and coordinated change."
"That's why we're calling for a health mission to be hardwired into law – its own, long-term net zero," Roberts added.