Politics
2023-April-29  12:55
FM: Iran, Saudi Arabia to Reopen Embassies in Coming Days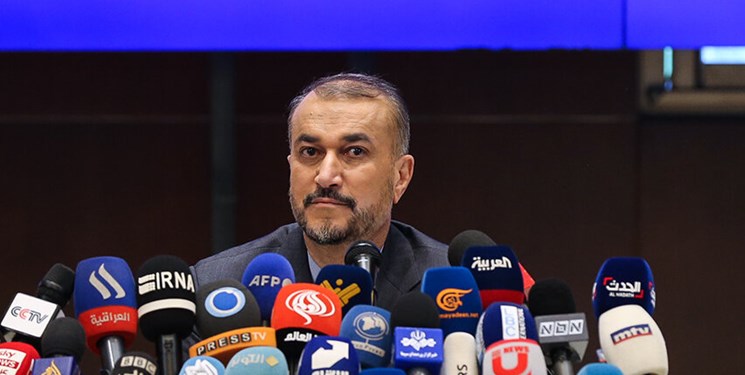 TEHRAN (FNA)- Iranian Foreign Minister Hossein Amir Abdollahian said that Tehran and Riyadh will reopen embassies in each other's capitals "within days", in a sign of warming relations after the two countries closed their diplomatic centers seven years ago.
Speaking at a news conference in the Lebanese capital Beirut on Friday, Amir Abdollahian stated that Iran and Saudi Arabia will reopen their embassies and consulate generals in the coming days, almost two months after the two regional heavyweights agreed to normalize relations severed seven years earlier.
"During the last phone conversation between the Iranian and Saudi Arabian foreign ministers on Eid Al-Fitr (April 21), we agreed to open our embassies and consulate generals in the two countries in the coming days," he continued.
The top diplomat noted that the resumption of relations between Iran and Saudi Arabia would lead to "positive" outcomes for regional countries, including Lebanon, and would open new chapters in ties among them.
He added that before Eid Al-Fitr, he extended an official invitation to Saudi Foreign Minister Faisal bin Farhan Al Saud to visit Tehran which was accepted by him.
The minister further said that his Saudi counterpart has also invited him to pay an official visit to Riyadh, adding that "the time of the visits will be announced through diplomatic channels".
Iran and Saudi Arabia announced on March 10 a Chinese-brokered deal to restore ties seven years after they were severed. In a joint statement after signing the agreement, Tehran and Riyadh highlighted the need to respect each others' national sovereignty and refrain from interfering in the internal affairs of one another.
Back in early April, Amir Abdollahian and Saudi Foreign Minister Faisal bin Farhan Al-Saud met in China in the first formal meeting of the two countries' top diplomats in seven years. They issued a joint statement following the long-awaited meeting, voicing their readiness to reopen embassies and work toward establishing security and stability in West Asia.
Iranian Foreign Ministry Spokesman Nasser Kana'ani has also said that President Seyed Ebrahim Rayeesi has invited Saudi King Salman bin Abdulaziz Al Saud for an official visit.
President Rayeesi has extended an invitation to King Salman to visit Tehran, the spokesperson told reporters, noting that the Iranian president has offered to reciprocally host the Saudi king after receiving an invitation to visit Riyadh.