Politics
2023-April-30  14:45
IRGC Commander: US, Israel Should Leave Persian Gulf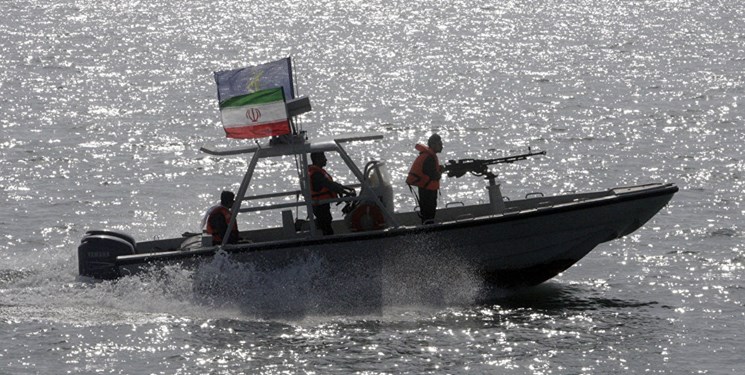 TEHRAN (FNA)- Commander of the Islamic Revolution Guards Corps (IRGC) Navy Rear Admiral Alireza Tangsiri reaffirmed Tehran's stance on the presence of foreign troops in West Asia, and underlined that the illegitimate deployment of the American and Israeli militaries is disruptive to the security and stability of the Persian Gulf.
Rear Admiral Tangsiri made the remarks in an interview on the occasion of the National Persian Gulf Day on Saturday, statings his forces will resolutely "protect and safeguard" the Persian Gulf and its resources and urging the United States and the Israeli regime to immediately leave the strategic waterway.
"The Persian Gulf is our home. We will resolutely protect and safeguard the Persian Gulf and its resources. We will not allow any act of aggression against its resources," he stressed.
Tangsiri also noted that "the illegitimate presence of the aggressive United States and the child-killing Israeli regime in this region has endangered the stability and security of the Persian Gulf", calling on Washington and Tel Aviv to leave the area as soon as possible "so that this sensitive region becomes safer".
The senior commander further said the Persian Gulf features some of the most vital maritime borders of Iran and its geographic location has influenced the country's geopolitics and international relations throughout history.
Tangsiri also warned that the presence of foreign naval vessels in the Persian Gulf poses a serious threat to its ecosystem and marine life.
"In the event of any accidents involving these vessels, which are primarily nuclear-fueled, the Persian Gulf's ecosystem could be impacted for decades," he added.
Military officials have warned that any mistake by the US and Israel will be met with Tehran's firm response. Iranian officials say Washington and Tel Aviv are well aware of Tehran's capabilities and capacities, and caution that Tehran does not compromise or joke with its national security. They stress the Iranian Armed Forces' deterrent power dissuades the United States and Israel from implementing its threats against the country.
Tehran has repeatedly cautioned that any plan aimed at increasing US presence in the Middle East will only foment insecurity and instability and spread terrorism, asking the neighboring countries to be extremely vigilant about any US-Israeli plan that clearly aims to disturb the stability and order of the region.
Iranian officials have repeatedly underlined the necessity for the settlement of the crises and problems in the region through collective cooperation among the regional states, and underscored that the presence of foreigners is harmful.
Iran says Israel is the primary source of instability in West Asia, and the United States remains responsible for the insecurity in the region as long as its wrong and crisis-making policies are not rectified.