Politics
2023-May-1  13:25
Iran Detains Foreign National for Fomenting Unrest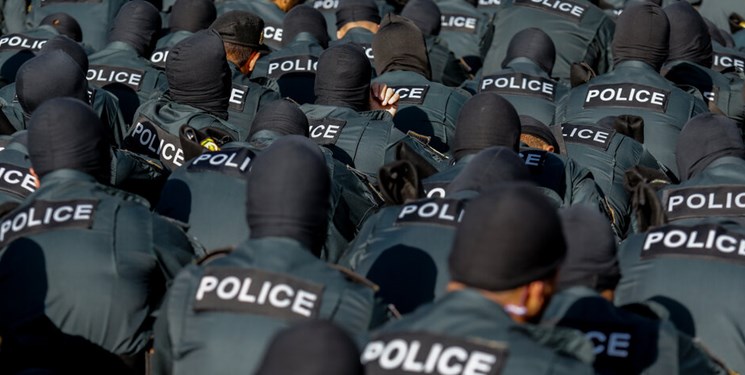 TEHRAN (FNA)- Iranian security agents have arrested a foreign national who has instigated the recent unrest in the Southeastern part of the country, an informed source said.
Iranian authorities say they have captured a foreigner in Sistan and Baluchestan province for fomenting the recent unrest. Parts of the province were the scene of riots several months ago.
An informed source told FNA that Molavi Abdolaziz Omar Zehi is a foreign national who played a key role in the unrest in Sistan and Baluchestan Province.
Iranian security forces have also arrested members of a network, comprising elements with records of links to Marxist counter-revolutionary groups, the terrorist cult the Mujahedin-e-Khalq Organization (MKO) and French spies.
Informed sources told FNA that all of the detainees had previously been detained and released under pardons issued by Supreme Leader of the Islamic Revolution Ayatollah Seyed Ali Khamenei.
The detainees had converged to design and coordinate stoking tensions in workers' and teachers' gatherings and leading them to nationwide strikes, as well as bringing up again the fake poisoning projects at schools, the report added.
Interior Minister: French Intelligence Agents, Daesh Militants Captured by Iranhttps://t.co/XdvveLaAx8 pic.twitter.com/Df6JLM7yWI

— Fars News Agency (@EnglishFars) November 17, 2022
Late in September, Zahedan, the capital of Sistan and Baluchestan province which is home to Iran's Baluch minority, saw an attack on a police station and a mosque. Terrorists launched attacks on several police stations and public places in Zahedan after congregational prayers in the city, killing more than 24 people, including security forces and people, and injuring over 20 others.
Iran has in recent months identified and arrested several members of spy networks affiliated to foreign secret services. The militants were involved in making explosives and hand-made bombs and linked to foreigners and planned to carry out counter-security acts and set up operational groups to direct the riots in Iran.
Protests erupted in several cities across Iran over the death of Mahsa Amini who fainted at a police station in mid-September and days later was pronounced dead at a hospital. The demonstrations soon turned violent.
An official report by Iran's Legal Medicine Organization announced that Amini's controversial death was caused by an illness rather than alleged blows to the head or other vital body organs.
Iranian officials blame Western countries for orchestrating the riots to destabilize the country.
The unrest has claimed the lives of dozens of people and security forces, while also allowing acts of terror and sabotage across the country. Iran's Interior Ministry has confirmed the enemy waged a hybrid war against the country to weaken national solidarity and hinder the country's progress, stressing that some 200 people lost their lives in the riots sparked by separatist and terrorist groups.
The US, the UK and the EU have imposed a slew of sanctions against Iranian individuals and legal entities since the September death in police custody of an Iranian woman. Iran has returned the adversarial measures and meddlesome statements with sanctions against European, American and British officials and institutions.