Politics
2023-May-6  14:56
Iranian Navy Equips Destroyers with More Powerful Cruise Missiles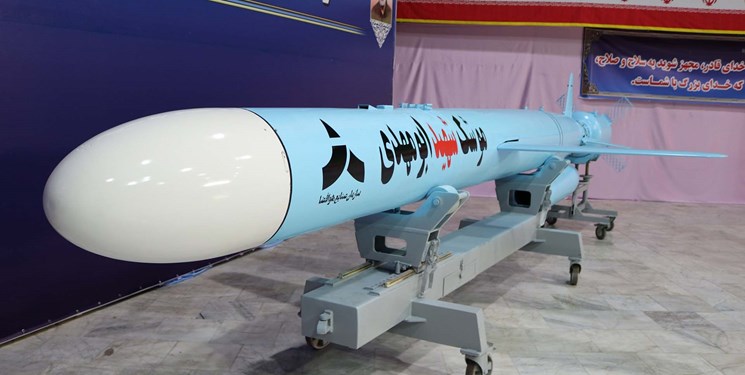 TEHRAN (FNA)- Commander of the Iranian Navy Rear Admiral Shahram Irani said that the country's destroyers have been armed with the indigenous Abu Mahdi naval cruise missiles with a range of more than 1,000 km.
Rear Admiral Irani stated that the country's destroyers had received the missiles and that the delivery would be officially announced soon.
In August 2020, Iran unveiled two new missiles which named after top Iranian Commander Lieutenant General Qassem Soleimani and his Iraqi trenchmate Abu Mahdi Al-Muhandis, the second-in-command of Iraq's PMU, who were assassinated outside Baghdad's international airport in a US raid in January 2020.
The combat capability, destructive power and operational range of Abu Mahdi naval cruise missile are significant, according to military officials.
The missile is developed by the Iranian Defense Ministry and has a range of over 1,000 kilometers. It can be deployed in a short period of time, can choose among targets in the field, and can bypass enemy defenses, among other capabilities.
Defense officials say the Iranian Navy's surface-to-surface cruise missile power has doubled and that the country's destroyers will be deployed to high sea with 8 cruise missiles mounted on them.
The Islamic Republic's military doctrine holds that the country's armed capability solely serves defensive purposes.
Iranian military experts and technicians have in recent years made substantial headway in manufacturing a broad range of indigenous equipment, making the armed forces self-sufficient in the weaponry sphere.
Iranian officials have repeatedly stressed that the country will not hesitate to boost its military capabilities, including its missile and drone power, which are entirely meant for defense, and that Iran's defense capabilities will never be subject to negotiation.