Report: UK Patients Getting Sicker as They Face Long Waits for NHS Care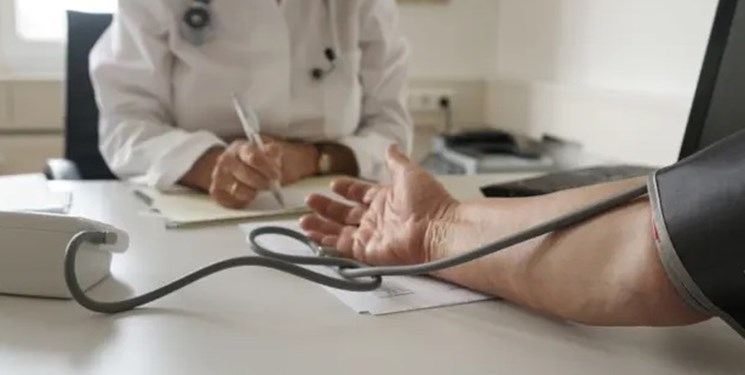 TEHRAN (FNA)- Patients are developing cancers and enduring so much pain that they cannot climb stairs because of the 7.2 million-strong waiting list for NHS scans and treatment, Britain's top GP said.


Prof Kamila Hawthorne, the chair of the Royal College of GPs, said the record delays for care and the uncertainty for patients about when they would finally be seen was leaving people feeling "helpless and forgotten", The Guardian reported.
These included people with heart problems, those awaiting a hip or knee replacement, and people with potential signs of cancer whom GPs have said need to be seen urgently, she said.
In an interview with the Guardian, she voiced serious concern that some of these patients saw their health deteriorate as a direct result of the delay in accessing hospital care.
"Patients getting sicker while they are on the waiting list is something GPs see and worry about, because the risk to the patient is so much greater. It's inevitable that some people stuck will get sicker, because that's the nature of illness," she said.
"It could be someone awaiting a hip or knee replacement. They come and see you and say, 'it's been three months and I've heard nothing'. Often the waiting times for orthopaedics can be a year or two, so you know it's going to take ages. Then they'll tell you that their toilet is upstairs and in order to get up there they're having to crawl. Or it could be that their hip or knee pain is coming to the point where they can't sleep at night. That's the kind of thing we hear."
Women with persistent heavy bleeding that has not responded to treatment are a particular worry when they have to wait a long time for their condition to be investigated, because the blood loss could be a sign of gynaecological cancer, she said.
"The waiting list [for a test] will be eight to 12 months, and in the old days, so to speak, it would have been eight weeks. The risk that's being carried is so much greater because of that wait time," she added.
Hawthorne, who represents Britain's 50,000 family doctors, called on the NHS to set up an Amazon-style tracking system that would let patients monitor when they would be seen.
She said, "Something like the Amazon system would be amazing. In an ideal world, the NHS would have a system that would let people track where they are on the waiting list."
"When we buy something online, we're told our order's been received, when it's ready for dispatch and the date and time it's coming. Something along those lines … will help patients understand [where they are on the list] and help GPs manage their expectations as well," she added.
A tracker system would reassure patients who are "anxious, worried and frustrated" about when they will finally be seen and help them to negotiate "the jungle of the NHS".
In addition, it would mean they would no longer need to ask their GP to ring the hospital to find out when their appointment will happen, thus freeing up more appointment slots.
Patients with serious shortness of breath who GPs suspect to have heart failure can see their health decline to the point where "they can't take the dog for a walk, can't get upstairs and are waking up short of breath, gasping for breath, in the middle of the night", Hawthorne added.
The British Heart Foundation said it shared Hawthorne's concerns, and there was "no doubt that some heart patients are getting sicker while facing extreme waits for care", with some dying as a result. It identified long waits for tests, surgery and other treatment as major reasons.
Dr Sonya Babu-Narayan, its associate medical director, said, "People waiting for new heart valves may develop new symptoms that stop them from working or enjoying a full and healthy life. Missed opportunities like these are putting people at risk of avoidable heart failure."
"These delays are having utterly devastating consequences, leaving too many families wondering whether their loved ones would still be here if they had received treatment sooner," she said.
The Association of Optometrists disclosed recently that at least 551 patients in England had experienced sight loss since 2019 as a direct result of having to wait to receive ophthalmology care.
Reducing NHS waiting times is one of Prime Minister Rishi Sunak's five key policy pledges. The 7.2 million people on the waiting list for hospital care in England is the highest number ever.
An NHS England spokesperson did not respond directly to Hawthorne's remarks but said, "NHS staff have made significant progress in bringing down the longest waits built up during the pandemic, with waits of over 18 months down by more than four-fifths on their peak, over 24mln vital tests and checks delivered in the last year, and record numbers of patients starting treatment for cancer."
Patients could already check waiting times at their local hospital by using the My Planned Care website, they added.