Report: Hundreds of Local Pharmacies Close Across England as Sector 'Crumbles'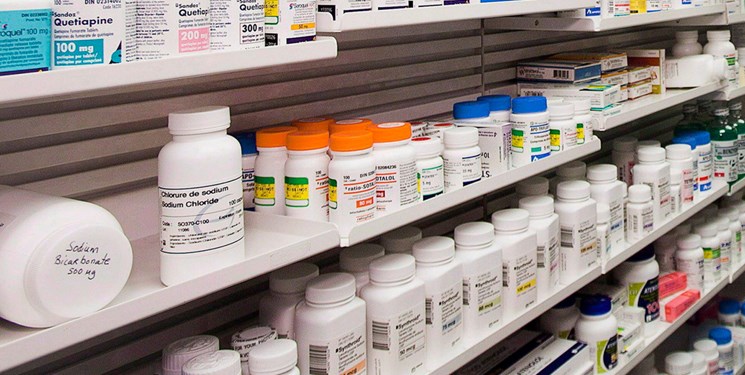 TEHRAN (FNA)- More than 160 pharmacies across England have been forced to shut down over the last two years due to surging operational costs, staff shortages, and scrapped government financial support, a report revealed.


The BBC was at pains to report on Monday that the number of community chemists has fallen to a record low since 2015, standing at about 11,000 chemists, according to data from NHS Business Services Authority. Without a chemist, the pharmacy is physically closed as many rely on a local chemist for advice and to pick up prescriptions.
According to the British pharmacists' estimation, there has been a 30 percent cut in the government's financial support over the last seven years, after taking account of inflation.
Despite the rising patient demand, the pharmacies are still struggling with the obstacles, with the government incapable of handling the crisis across the sector.
Meanwhile, this is not the end of the story across the British health system and the pharmacists are warning that the situation could get worse with many more local businesses being forced to close, without help.
"The sector is crumbling, and is going to fall down like a stack of dominoes, if there's not intervention urgently," said Sanjeev Panesar, a pharmacy owner in Birmingham.
"Things are in serious jeopardy. It's our worst year ever, where we've made a loss. We have to make some really tough calls and decisions now," he stressed.
Panesar called on political leaders, including Prime Minister Rishi Sunak, to urgently address the issue and relieve the pressure on pharmacies.
By way of background, a five-year contract was agreed between NHS England and the government in 2019 to support the sector, but pharmacists say it's no match for the rise in prices.
"We've been left with a contract that doesn't take into account any inflation or any cost of living," said Leyla Hannbeck, chief executive of the Association of Independent Multiple Pharmacies.
"Pharmacies are under a lot of pressure at the moment, all pharmacies are. The cost of medicines is rising, they simply do not have the funding to keep them afloat," she said in an interview earlier in March.
The UK National Health Service has recently been grappling with several challenges, with tens of thousands of health staff walking out over a pay dispute with the government.
Delayed discharge, bed shortages, a fresh wave of COVID-19 and flu infections, and lack of funds are among the most prominent pressures that the NHS has been facing during the last few months.
Repetitive strikes by nurses, ambulance drivers, junior doctors, and other staff across the system have caused staff shortages which has in turn put the patients' lives at serious risk.
Earlier in the year, several leading health officials across the NHS warned that the situation across the health system is "unbearable" and would remain that way without any significant changes.