Economy
2023-May-9  19:57
CBI Governor Underlines Iran's Policy of De-Dollarization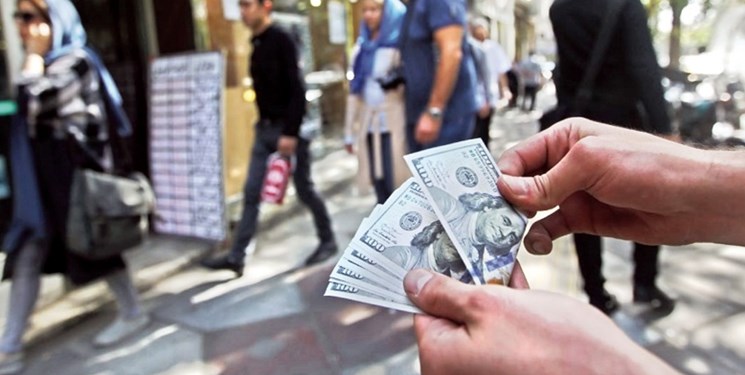 TEHRAN (FNA)- The Central Bank of Iran (CBI) Governor Mohammad Reza Farzin underscored Tehran's solid resolve to diminish the role of the US dollar in trade ties with other countries, and said that Tehran will soon host an international meeting which will help the policy of reducing dependence on the US dollar in financial transactions.
The CBI is seriously pursuing the policy of de-dollarization and intends to use alternative options to accelerate the global trend, Farzin said on Tuesday during an open session of the parliament.
"It should be noted that de-dollarization is one of the important policies which we are sensitive about," he added.
Several countries have stressed that they no longer have trust in the US currency because it has become an unreliable financial instrument.
According to the CBI governor, Iran will host a meeting of the Asian Clearing Union (ACU) in the near future, which will bring together all nine member states and several central bank governors from regional and Asia-Pacific countries.
He stressed that the meeting will accelerate the global trend of de-dollarization.
The ACU aims to facilitate settlement of payments on a multilateral basis and promote the use of participants' currencies.
"In fact, bartering, rather than using the dollar; reaching bilateral monetary agreements, which is being finalized with several countries; and multilateral monetary agreements are the three main topics of the aforementioned international meeting that will help materialize de-dollarization," Farzin explained.
On Sunday, Iranian President Seyed Ebrahim Rayeesi ordered the CBI to lay the ground for conducting foreign trade transactions using Iran's national currency rial.
Farzin said on Monday that de-dollarization is a strategic policy pursued by the CBI, adding that the US is exploiting the dollar as a political tool.
Supreme Leader Calls for Ditching US Dollar in Trade Tieshttps://t.co/2WseFvLS9s pic.twitter.com/bNq7p4IQPR

— Fars News Agency (@EnglishFars) March 22, 2023
Iranian officials have repeatedly accused the United States of using the dollar as an instrument to wage economic and political war. They have touched on the policy to use other currencies in place of the dollar, and stressed that the dollar should be gradually ditched from global transactions.
The dollar's share in global reserves fell ten times faster last year than over the past two decades, according to reports. The process has accelerated after other countries saw Russia's US dollar and Euro-denominated assets frozen abroad and Moscow cut from the SWIFT global financial messaging system.
US Secretary of the Treasury Janet Yellen has recently admitted that the role of the dollar as the world reserve currency could diminish due to Washington using its leverage over the global financial system to pursue its geopolitical goals through sanctions.