Report: US Sells Weapons to Majority of Authoritarian Regimes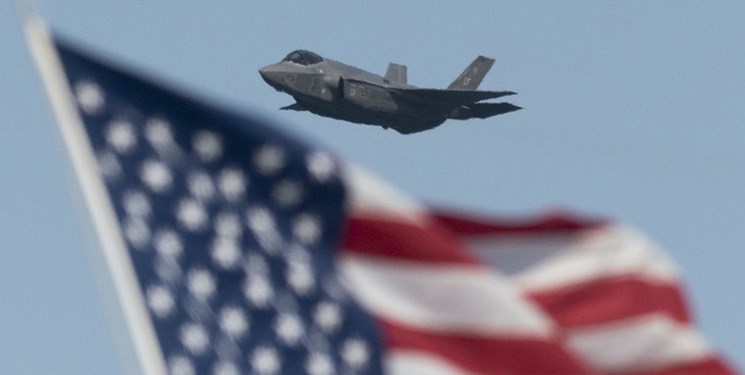 TEHRAN (FNA)- The administration of US President Joe Biden sold weapons to at least 57% of the world's authoritarian regimes in 2022, according to analysis published on Thursday by The Intercept.
In a lengthy review of US arms-dealing practices and recently released government data, the American publication noted that Washington has accounted for around 40% of global arms sales each year since the end of the Cold War.
It added that, according to a classification system devised at the University of Gothenburg in Sweden, the United States distributed weapons in 2022 to at least 48 of 84 (57%) countries described by the 'Varieties of Democracy' project as being under autocratic or authoritarian rule.
The Swedish study categorized global governments on a scale ranging from 'closed autocracy' to 'liberal democracy', principally using methodology to discern how free and fair a country's elections might be.
US weapons exports are typically divided into two categories: foreign military sales (FMS) and direct commercial sales (DCS). FMS requires the US government to act as a direct intermediary, with Washington buying the assets from a weapons manufacturer before it provides them to a foreign government.
DCS deals, meanwhile, largely removes from the government's intermediary role and permits manufacturers to sell directly abroad. Both types of sale require full approval from Washington.
According to government data, the United States sold arms in FMS deals to 142 countries and territories last year, producing $85 billion in bilateral sales. In Biden's first full year as president, US weapons sales to foreign countries amounted to $206 billion – surpassing a Donald Trump-era record of $192 billion.
The US has been a key weapons supplier to Ukraine throughout its conflict with Russia. The Intercept noted, however, that this does not fully explain the boom in Washington's arms export industry last year, as much of the weaponry was provided to Kiev in the form of grants. Russia's offensive also began five months into the 2022 fiscal year.
The findings of the analysis stand in contrast to Biden's often-repeated stance of opposition to authoritarian governments. In a speech in Warsaw last year, the US president described conflict between democracy and autocracy as a battle "between liberty and repression" and "between a rules-based international order and one governed by brute force".