Report: Rising Food Prices Priority Concern for Britain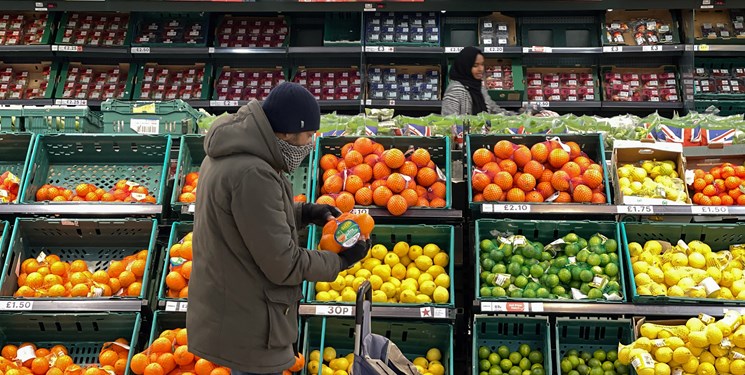 TEHRAN (FNA)- Rising grocery prices in the UK have replaced energy as the main inflationary concern for the Bank of England (BoE), according to a report.
Although energy prices have slightly declined, British families are facing a tight squeeze on their finances due to double-digit inflation. Low- and middle-income families are being hit the hardest, given that they spend the bulk of their income on essentials and are now seeing a dramatic increase in their shopping bills, The Independent reported.   
Food inflation has been "particularly high", reaching 19.1% in March, according to the BoE. Over the past year, grocery price growth in the UK has been at its highest level since records began. It has now replaced energy costs as the most important financial issue for the public, according to the Bloomberg article.
"We are acutely aware of how difficult this rise in food prices is for people, especially for those on lower incomes," Bank of England Governor Andrew Bailey told reporters on Thursday.   
He added he expects food price inflation to start slowing down soon but admits that it is taking "longer than we previously thought". 
Meanwhile, economists say it has become difficult to gauge where prices will go at a time of major supply disruptions caused by the conflict in Ukraine in "today's modern, interconnected world". This has meant the BoE lacks past experience for making food price forecasts, according to Bloomberg.   
"The sustained higher price level represents a long-term cost for households and businesses, and this is one driver of subdued economic activity over the forecast horizon," the BoE's recent Monetary Policy Report said.  
According to Bloomberg, even with lower energy costs, it will take time for food producers, such as farmers, who often buy key supplies like fertilizers in advance, to adjust prices and make their goods more affordable to consumers.