Politics
2023-May-22  10:38
Swiss Envoy Summoned over Meddling in Iran's Affairs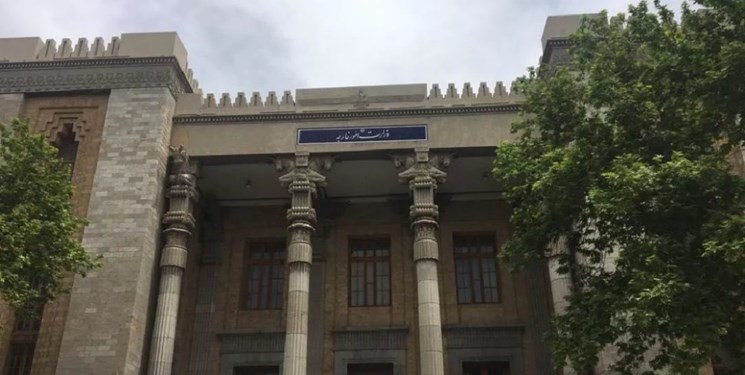 TEHRAN (FNA)- The Iranian Foreign Ministry summoned the Bern's ambassador to Tehran Nadine Olivieri Lozano to protest at Switzerland's interference in Iran's internal affairs and displaying the country's national flag on social media without the emblem of the Islamic Republic.
In a Twitter post on Friday, the Swiss Embassy condemned the recent execution of three men in Iran who had been convicted of launching a fatal attack against security forces in the city of Isfahan in 2022. The mission had also called on Tehran to stop the executions. It also published a photo of a gathering of anti-Islamic Revolution groups with a fake flag of Iran.
In response, Tehran summoned the Swiss Ambassador over Bern's interference in the internal affairs of Iran.
The foreign ministry said in a statement issued on Sunday that Lozano had been summoned on the grounds that Switzerland had made "unconventional and unprofessional" use of its embassy in Tehran in republishing a picture with a fake flag.
During the meeting, Lozano was informed about Iran's dissatisfaction with and objection to the actions of the Swiss side, the statement added.
It was also clarified that such an action had not been in accordance with the friendly relations between Iran and Switzerland and should be corrected, the statement read.
Protests erupted in several cities across Iran over the death of Mahsa Amini who fainted at a police station in mid-September and days later was pronounced dead at a hospital. The demonstrations soon turned violent.
Iranian officials blame Western countries for orchestrating the riots to destabilize the country.
The unrest has claimed the lives of dozens of people and security forces, while also allowing acts of terror and sabotage across the country. Iran's Interior Ministry has confirmed the enemy waged a hybrid war against the country to weaken national solidarity and hinder the country's progress, stressing that some 200 people lost their lives in the riots sparked by separatist and terrorist groups.
The US, the UK and the EU have imposed a slew of sanctions against Iranian individuals and legal entities since the September death in police custody of an Iranian woman. Iran has returned the adversarial measures and meddlesome statements with sanctions against European, American and British officials and institutions.