Economy
2023-May-24  13:11
Iran, Indonesia Ink Preferential Trade Agreement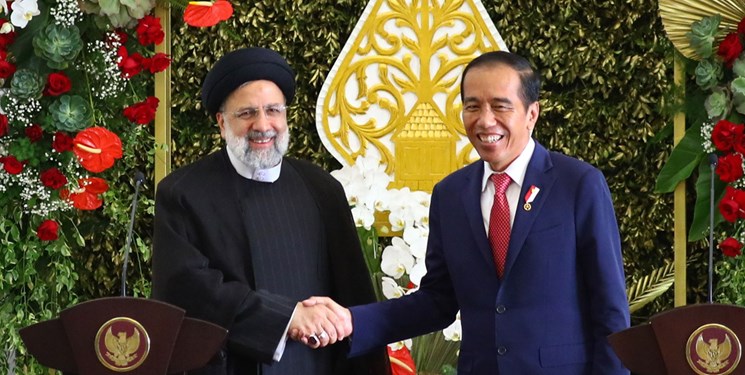 TEHRAN (FNA)- The leaders of Iran and Indonesia signed a preferential trade agreement (PTA) to expand economic relations during an official visit by Iranian President Seyed Ebrahim Rayeesi to Jakarta.
Iran and Indonesia have signed the deal on Tuesday which will allow the two Muslim countries to reduce tariffs on exports and imports of certain goods and products.
Under the PTA agreement, Iran will lower tariffs on imports of products like processed food and pharmaceuticals, textile, palm oil, coffee and tea from Indonesia while Indonesia will give easier and greater access to its market for Iranian oil and chemical products, metals and some dairy products, according to a report from Jakarta by Reuters news agency.
Iranian and Indonesian ministers and government officials have also signed 10 other cooperation deals to expand trade and economic relations between Tehran and Jakarta.
In a joint press conference with Indonesian President Joko Widodo on Tuesday, President Rayeesi said that Tehran and Jakarta have agreed to strengthen and expand economic relations and start trading in their national currencies in a bid to end the US dollar monopoly.
Iran's Trade Development Commission announced earlier this week that non-oil trade between Iran and Indonesia had reached nearly $1 billion in the calendar year to late March.
It added that Iran had exported over 1.725 million metric tons (mt) of goods and products to Indonesia worth more than $846.5 million in the year to March 20, adding that imports from Indonesia had topped 93,000 mt worth nearly $118.7 million over the same period.