Politics
2023-May-24  13:19
Iranian Commander: US Military Presence in Persian Gulf Significantly Declining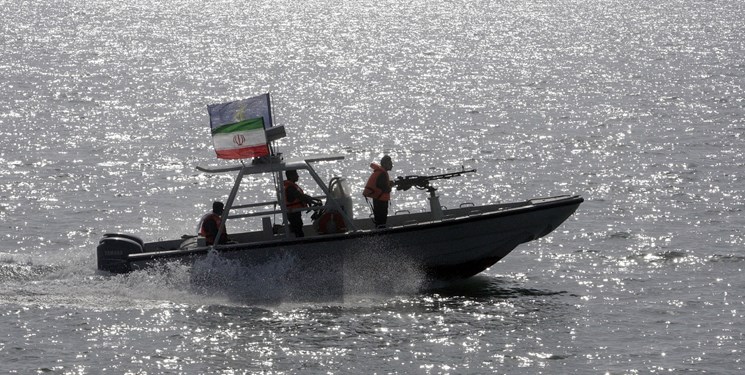 TEHRAN (FNA)- An air defense commander said that the presence of the US military vessels in the Persian Gulf has decreased by more than 83 percent, thanks to the deterrence power of Iranian military forces.
Brigadier General Nasrollah Houshmand, an air defense commander stationed in South of Iran, said on Tuesday that traffic by US vessels in the Persian Gulf has declined by over 83 percent.
He added that the aerial defense of Iran Armed Forces had taken great strides in the area of deterrence.
"There was a time when over 100 American vessels would sail in the Persian Gulf every day, which, as a result of monitoring and deterrent warnings, is now down to 17," Brig. Gen. Houshmand stated.
IRGC Commander Confirms Monitoring US Guided-Missile Destroyer's Movement in Hormuz Straithttps://t.co/HYlnrRaDEE pic.twitter.com/lr28EP1UDg

— Fars News Agency (@EnglishFars) May 21, 2023
Iran says the US is the primary source of insecurity in West Asia and Washington remains responsible for the instability in the region as long as its wrong and crisis-making policies are not rectified.
Iranian military officials say the Iranian Army and the IRGC Navies have brought stability and safety to the Persian Gulf and the Sea of Oman. The Iranian naval forces have succeeded in escorting and protecting almost 5,000 oil tankers and commercial ships in international waters since 2008, according to Iranian officials.
They have declared the Iranian naval forces' full preparedness to fight off any plot of enemies against Tehran at its birth, stressing that the country's armed forces will teach a painful lesson to foes in case they launch any act of aggression against the country.
IRGC Commander: 35 Foreign Ships Seized by Iranian Navy Due to Violation of Maritime Ruleshttps://t.co/iy8ZVIFA0w pic.twitter.com/AJOOQKwDxI

— Fars News Agency (@EnglishFars) May 18, 2023
Military officials have warned that any mistake by the US and Israel will be met with Tehran's tough and harsh response. Iranian officials say Washington and Tel Aviv are well aware of Tehran's capabilities and capacities, and caution that Tehran does not compromise or joke with its national security. They stress the Iranian Armed Forces' deterrent power dissuades the United States and Israel from implementing its threats against the country.
Tehran has repeatedly cautioned that any plan aimed at increasing US presence in the Middle East will only foment insecurity and instability and spread terrorism, urging the neighboring countries to be extremely vigilant about any US-Israeli plan that clearly aims to disturb the stability and order of the region. Iran has repeatedly stated that the US should end its illegal presence and withdraw its forces from the region with no delay.