Poll Finds More Than 6 in 10 Say Biden's Mental Fitness to Be President Is A Concern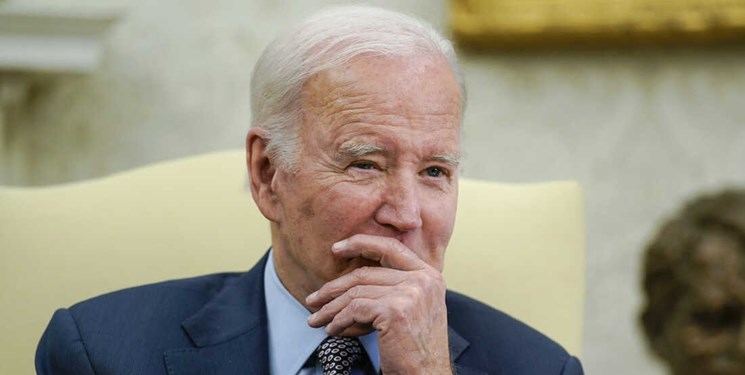 TEHRAN (FNA)- A significant majority of Americans said they believe President Joe Biden's mental fitness is a real concern they have about his ability to be president, according to the latest NPR/PBS NewsHour/Marist poll.
Respondents said so by a 62%-to-36% margin, rather than dismissing it as simply being a campaign strategy used by his opponents. Biden did, however, actually see a slight increase in his approval rating to 45%, up 4 points from last month. That indicates there will likely be a significant number of people who believe there are serious concerns about Biden's mental fitness but will vote for him anyway, NPR reported.
When it comes to former President Donald Trump, who is also running again, 51% also said his mental fitness is a real concern, 43% said it was not.
Biden at 80 is the oldest president in US history. He's been the subject of relentless accusations from the right about his acuity, but his age has also been a worry of Democrats, concerned about whether Biden gives them the best chance to win in 2024, especially if it's Trump as the GOP nominee again.
Almost 4 in 10 Democrats said his mental fitness was a real concern as did 7 in 10 independents and, as expected, more than 8 in 10 Republicans.
Several key Democratic and swing groups saw Biden's mental fitness as a real concern, including those 45 or younger (69%), GenZ/Millennials (67%), men (66%), those without college degrees (66%), non-whites (64%) and those who live in the suburbs (63%), for example.