Brits Face More Interest Rate Pain as Chancellor Says Bank of England Must Curb Rampant Inflation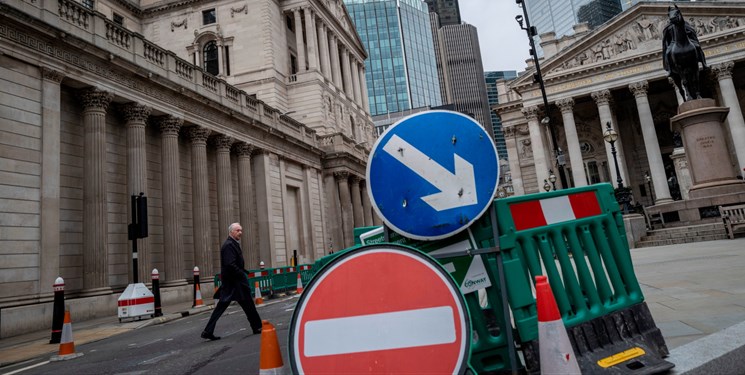 TEHRAN (FNA)- Brits are facing more interest rate pain after Chancellor Jeremy Hunt backed the Bank of England tackling rampant inflation - even if it means plunging the country into recession.
The Chancellor delivered the tough message as he warned that getting spiralling prices under control is the only route to 'prosperity', The Daily Mail reported.
Although official figures this week showed headline CPI inflation finally dropping into single figures - reflecting easing energy costs - the core rate actually rose driven by surging food bills. 
Spooked markets have responded by hiking interest rate expectations, with the level now widely expected to reach 5.5 percent. There had previously been hopes that the current 4.5 percent would be the peak.
Mortgage-payers are already seeing the impact with rates moving up. 
In an interview with Sky News on Friday, Hunt said the "only path to sustainable growth" is to bring down the high prices behind the cost-of-living crisis.
He said prioritising measures to slow rising prices was necessary even if rate hikes damage the economy.
Asked if he was comfortable with the Bank acting to bring down inflation even if it could precipitate a recession, Hunt said, "Yes, because in the end inflation is a source of instability."
"If we want to have prosperity, to grow the economy, to reduce the risk of recession, we have to support the Bank of England in the difficult decisions that they take," he added.
"I have to do something else, which is to make sure the decisions that I take as Chancellor, very difficult decisions to balance the books so that the markets, the world, can see that Britain is a country that pays its way – all these things mean that monetary policy at the Bank of England (and) fiscal policy by the Chancellor are aligned," he said.
Hunt added, "It is not a trade-off between tackling inflation and recession."
"In the end, the only path to sustainable growth is to bring down inflation," he said.
Prime Minister Rishi Sunak has pledged to halve inflation this year, making the promise in January when the figure stood at 10.1 percent.
Bank of England Governor Andrew Bailey said there is still a chance the Government will meet the pledge despite the challenges.
However, Threadneedle Street also conceded that its inflation forecasts have been significantly out, and lessons must be learned from the response.   
The International Monetary Fund upgraded its growth forecast for the UK earlier this week, suggesting the economy will avoid a recession.
But some experts believe it would not have been so optimistic if it had seen the inflation figures.