Poll Shows 66% of Americans Call A Biden 2024 victory A 'Disaster', 'Setback'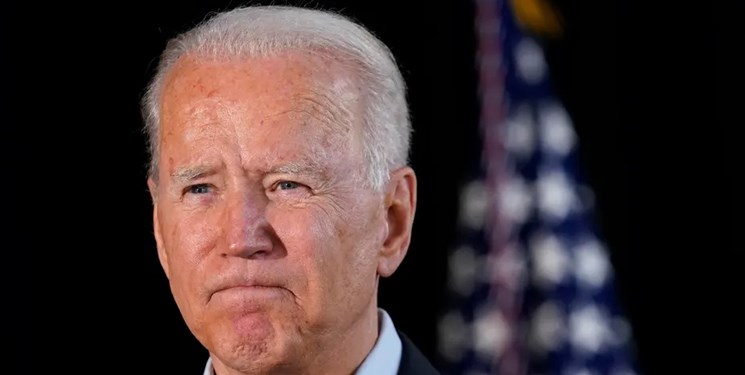 TEHRAN (FNA)- CNN delivered "horrible news" for President Joe Biden as the network's latest polling offered a grim forecast ahead of his 2024 reelection bid.
The poll released Thursday show a whopping 66% of Americans view a Biden victory in the upcoming presidential election as either a "disaster" or a "setback" for the United States.
"Horrible news, horrible for Joe Biden," CNN anchor Jake Tapper reacted to the poll. 
"Those are some bad numbers," he later added.
CNN political director David Challian provided analysis of the poll that showed 41% of Americans specifically called a Biden win a "disaster" a slightly better figure than the 44% who said the same about former President Donald Trump. However, another 26% of Americans viewed a Biden win as a "setback" while just 12% said the same about a Trump win. Both front-runners were tied at 27% among those who call each of their wins a "step forward" but Trump held a ten-point lead over Biden among those who would call it a "triumph". 
"[Trump's] hardcore supporters are more into him than perhaps Biden's hardcore supporters are into him," Chalian said. 
"Yeah, it's worse for Biden but for both of them, most of the American people think electing them would be a disaster or a setback for both Joe Biden and Donald Trump, the current Democratic and Republican frontrunner," Tapper told Chalian, to which he replied, "This is not an election the American people want."
The CNN poll showed Biden receiving a 35% approval rating, something Chalian commented was "remarkably low". The breakdown of the data by party showed that while he has 79% support among Democrats, only 26% of independents approved, a nine-point drop since December. Trump had a slightly higher overall approval rating of 37%.
Things only got grimmer for Biden when polled against his Democratic primary challengers. While he himself had earned 60% support, a stunning 20% threw their support behind Robert F. Kennedy Jr. while 8% backed spiritual guru and former 2020 presidential candidate Marianne Williamson and another 8% wanted someone else.
Within the breakdown between Democrats and Democrat-leaning independents showed 67% of party loyalists backing Biden while just 40% of the leaning independents doing the same. But Chalian called RFK Jr.'s support a "potential warning sign" as a solid 32% of those leaning Americans back him while having only 15% of the party loyalists. 
A Fox News poll released last month showed a similar landscape of the Democratic field with Biden earning 62% of support among primary voters while RFK Jr. received 19% and Williamson reaching 9%.
Polls continue to show low enthusiasm for the president with a high percentage of Americans concerned about his age, even among Democrats.