Politics
2023-May-27  11:42
IRGC Navy Commander Underscores Iran's Firm Opposition to US Presence in Persian Gulf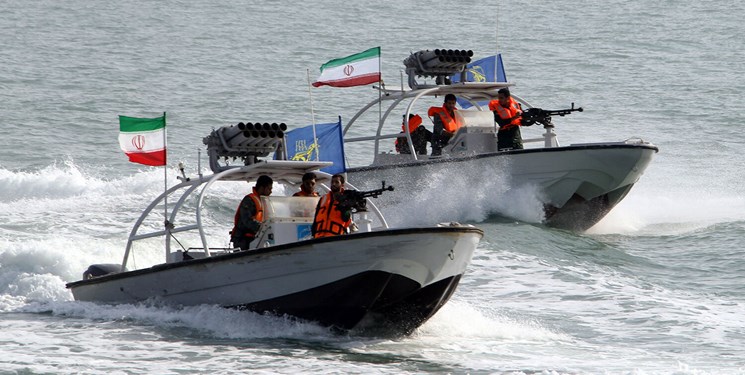 TEHRAN (FNA)- Commander of the Islamic Revolution Guards Corps (IRGC) Navy Rear Admiral Alireza Tangsiri reaffirmed his country's stance on the presence of foreigners in West Asia, underlining that Iran and the regional countries themselves will ensure the security and stability of the Persian Gulf.
Rear Admiral Tangsiri has categorically dismissed the US military's presence in the Persian Gulf under the pretext of securing the strategic maritime region.
He stated on Friday that only Iran and other regional countries will ensure the security of the Persian Gulf and there is no need for the United States and other states to be present in the strategic waterway.
"You are damn wrong to be present in our region," the senior commander asserted.
"If we back down against the enemy, it will definitely dominate us and we have no choice but to stand and resist, which is the path to the victory of our nation," he continued.
Iran says the US is the primary source of insecurity in West Asia and Washington remains responsible for the instability in the region as long as its wrong and crisis-making policies are not rectified.
Iran has repeatedly stressed that the illegitimate deployment of the American and Israeli militaries is disruptive to the security and stability of the Persian Gulf, calling on Washington and Tel Aviv to leave the area as soon as possible "so that this sensitive region becomes safer". Tehran has cautioned that the presence of foreign naval vessels in the Persian Gulf poses a serious threat to its ecosystem and marine life.
Iranian military officials say the Iranian Army and the IRGC Navies have brought stability and safety to the Persian Gulf and the Sea of Oman. The Iranian naval forces have succeeded in escorting and protecting almost 5,000 oil tankers and commercial ships in international waters since 2008, according to Iranian officials.
They have declared the Iranian naval forces' full preparedness to fight off any plot of enemies against Tehran at its birth, stressing that the country's armed forces will teach a painful lesson to foes in case they launch any act of aggression against the country.
Tehran has repeatedly cautioned that any plan aimed at increasing US presence in the Middle East will only foment insecurity and instability and spread terrorism, asking the neighboring countries to be extremely vigilant about any US-Israeli plan that clearly aims to disturb the stability and order of the region.
Iranian officials have underlined the necessity for the settlement of the crises and problems in the region through collective cooperation among the regional states, and underscored that the presence of foreigners is harmful.