Politics
2023-May-28  20:31
DM: Reports on Iran Purchasing Russia's Su-35 Jets Speculations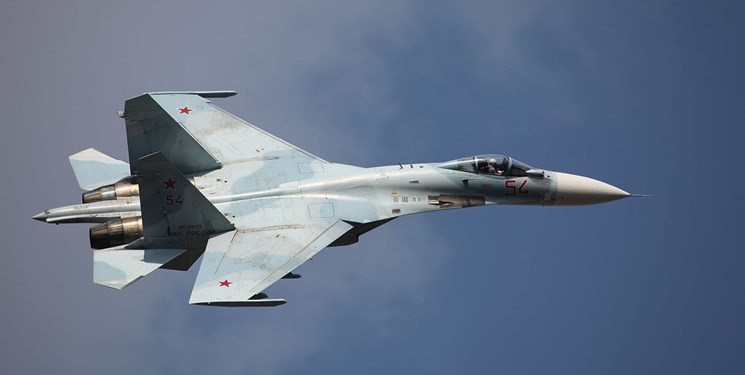 TEHRAN (FNA)- Iranian Defense Minister Brigadier General Mohammad Reza Ashtiani said that reports on Tehran's purchase of Sukhoi-35 fighter jets from Moscow are based on speculations, reminding that his country is a manufacturer of fighters, transport and training aircraft.
Over the past months, there have been media reports of Iran receiving the SU-35 planes from Russia.
During an interview on Sunday, Brig. Gen. Ashtiani was asked about reports on Iran's purchase of Sukhoi-35 fighters from Russia and their possible shipment in the near future.
"We are a manufacturer ourselves and work in the aviation industry regarding fighters, as well as transport and training aircraft…, but if we feel the need concerning our defense power, we try to get technological facilities or equipment from any country that possesses them," the minister said.
"The discussions about the Su-35 fighters are mostly speculations," Ashtiani added, emphasizing that some deals may yield a result years after their signing.
He also asserted that there is no ban on Iran for buying defense equipment.
The defense minister also stressed that Tehran "has no restriction" on exporting military equipment to other countries, adding that Iran will help any country that remains committed to international peace.
"We have no restriction on supplying equipment to [other] countries. We are in contact with all states and keep this contact with might," he said, stating, "We will definitely help any country that is committed to international interests, security and peace, and that considers global common security."
Iran and Russia have embarked on deepening cooperation amid massive Western sanctions. Tehran and Moscow have recently signed major agreements to boost economic, trade, energy and military cooperation.
Iran's permanent mission at the United Nations confirmed in March that Tehran had finalized a deal to purchase the aircraft. 
Iran has not acquired any new military aircraft in recent years, excluding a few Russian MiG-29 Fulcrum fighters it bought in the 1990s. Besides the MiG-29, IRIAF mainly uses locally modified F-4 Phantom II, F-14 Tomcat, and F-5E/F Tiger II planes from the 1970s that the toppled US-backed Pahlavi regime received before the 1979 Islamic Revolution.
DM: Iran in No Need of S-400 Missile Shieldhttps://t.co/RrVR194vin pic.twitter.com/Pa396XFnNF

— Fars News Agency (@EnglishFars) March 6, 2023
The Islamic Republic's military doctrine holds that the country's armed capability solely serves defensive purposes.
Military officials say the military power of Iran is strong, extraordinary and deterrent despite enemy sanctions and pressures, and hail the country's defense sector for its remarkable developments in the recent decades. They stress the Iranian Armed Forces' deterrent power dissuades the United States and Israel from implementing its threats against the country.
Iranian military experts and technicians have in recent years made substantial headway in manufacturing a broad range of indigenous equipment, making the armed forces self-sufficient in the weaponry sphere.
Iranian officials have repeatedly stressed that the country will not hesitate to boost its military capabilities, including its missile and drone power, which are entirely meant for defense, and that Iran's defense capabilities will never be subject to negotiation.