Politics
2023-May-30  00:02
Iran Captures Over A Dozen Israeli Agents Plotting Assassination Operations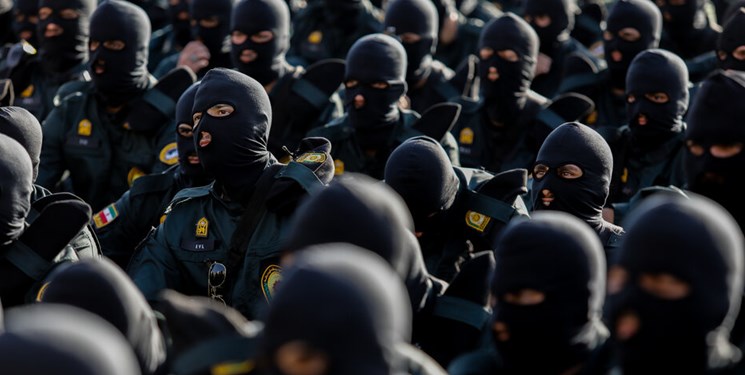 TEHRAN (FNA)- Iran's Judiciary announced on Monday that the country's security forces have arrested more than a dozen Israeli agents in the Northwestern province of West Azarbaijan before they could carry out any terror operation inside the country.
Head of the judiciary's intelligence protection organization Ali Abdollahi said 14 members of a terror outfit affiliated with the Zionist regime were detained in Northwestern Iran.
He added that the Mossad-linked terrorists were planning to identify and assassinate certain individuals in Iran.
The official did not provide further details about the operation.
Mossad has upped its espionage activity in the past few months and has been involved in a covert war against Iran. Iran's foes, mainly Israel and the US, have also been engaged in an attempt to spy on and sabotage Iran's defense and nuclear industries.
Iran has in recent months captured several members of spy networks affiliated to foreign secret services. The militants were involved in making explosives and hand-made bombs and linked to foreigners and planned to carry out counter-security acts and set up operational groups to direct the riots in Iran.
Iran Disbands Foreign-Backed Network Spying on Senior Officials, Vital Entities https://t.co/3x5JnBGCuB pic.twitter.com/t2xzcDjRx7

— Fars News Agency (@EnglishFars) May 24, 2023
In mid-May, Iranian Intelligence Minister Esmayeel Khatib said that the country's security agents have arrested several members of a terrorist group affiliated with the Israeli regime which infiltrated the country from the Western borders.
He stated that Israel got bogged down extremely further during the past Iranian year compared to the years before.
"The main reason behind the deterioration of the Israeli regime's situation in the past year was that it encountered retaliatory and serious offenses and assaults," the minister added.
Back in mid-January, the Iranian Intelligence Ministry announced that the country's security forces have arrested at least 13 members of Mossad spy agency who planned to murder a military official and carry out several acts of sabotage in major cities.
It said in a statement that security agents have dismantled two espionage and terrorist teams linked with the Mossad spy agency.
It added that 23 members of the terror network had been identified and 13 of them, who were operating on Iranian soil, had been detained.
In late December, the intelligence ministry announced that the country's security agents have captured all members of four terrorist teams of Mossad before they could carry out operations in the country. They were planning to carry out terrorist attacks in some parts of the country.
And in mid-December, Iranian security troops captured the members of a Mossad spy network who were planning to sabotage Iran's defense industry. Iran's intelligence forces uncovered a plot by a Mossad espionage network to gather information from Iranian knowledge-based companies that cooperate with Iran's defense industries.
It comes months after Iranian security forces disbanded an espionage network linked to the spy agency, detaining 10 elements who planned to carry out terror operations in the country.
Iran's Judiciary announced in a statement in late October that 10 individuals with links to Mossad have been arrested in West Azarbaijan province.
The members of the terror outfit received rigorous training from Israeli intelligence officers and were collecting information about individuals cooperating with the Iranian security and intelligence apparatus, the statement read.
They tried to extract information from their victims through abduction, various threats and violent assault and battery, it noted.
And in July, the Iranian Intelligence Ministry announced that it has captured a network of Mossad agents who had entered the country to conduct terror attacks on sensitive sites.
It declared that the detained mercenaries intended to blow up a sensitive military site inside Iran by highly powerful bombs. But they were identified and arrested by the country's security forces before they could take any action to carry out acts of sabotage.
Iranian nuclear scientists and sites have been the target of the Western and Israeli spy agencies' terror and sabotage attacks in recent years, but, Iranian intelligence bodies say they have managed to thwart a large number of these plots.