Politics
2023-May-31  13:20
Iran's Indigenous Transport Airplane Passes Flight Test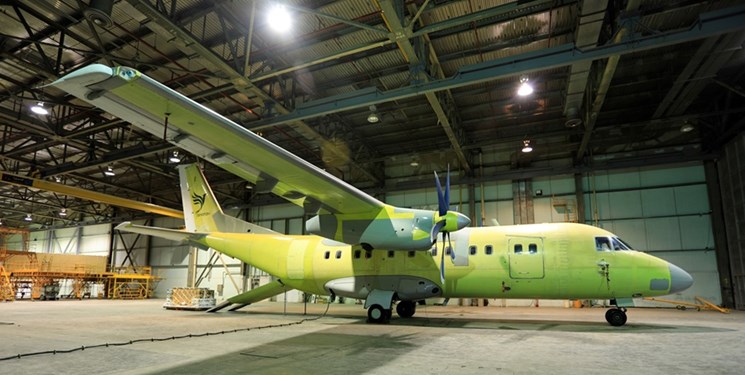 TEHRAN (FNA)- Iran successfully conducted flight test for a domestically-developed light transit aircraft, dubbed "Simorgh" (Phoenix), developed for civil and military purposes.
The transport plane Simorgh has made its maiden flight one year after it was unveiled. The test flight was carried out successfully in an airbase in the Central Iranian city of Isfahan on Tuesday in a ceremony attended by the Chief of Staff of the Iranian Armed Forces Major General Mohammad Baqeri and Defense Minister Brigadier General Mohammad Reza Ashtiani.
The aircraft has been designed and manufactured by Iran Aviation Industries Organization, which is a subsidiary of the Iranian Defense Ministry.
Authorities stated that the plane has been developed to boost Iran's defensive superiority.
"The design and manufacturing of this aircraft ... accelerates Iran's entrance into the (global) club of manufacturers of heavy and super modern aircraft," Brig. Gen. Ashtiani stated after the plane made its maiden flight.
READ MORE: Iran Tests Homemade Plane Engine
The manufacturing of the strategic aircraft was necessary due to the climate condition of Iran, according to officials. The plane can be used for both civilian and military purposes.
Simorgh is agile, light and quick with a high cargo carriage capacity and features like compatibility with weather conditions of Iran that make it a perfect choice for critical services like medical flights, according to reports. It will boost the capacity of Iranian ground and navy forces to transport troops or equipment between their bases across the country.